KPMG's new CEO, Andrew Yates, kicked off his tenure by introducing a suite of new initiatives spanning boosted parental leave, offering flexible public holidays, Indigenous leave, bringing forward annual promotions, along with a new infrastructure, assets and places unit. 
First on the list is a new 26-week flexible parental leave benefit, which will be offered to everyone at the firm with no waiting periods or tender guidelines, nor any distinction between primary or secondary carers. Compassionate leave will also be extended under the initiative to include those who experience pregnancy loss and miscarriage. 
"KPMG will now have among the most generous schemes of any large employer in Australia," Mr Yates said. "Our policy is gender-neutral and does not distinguish between primary and secondary carers."
Another initiative will allow KPMG staff to take "floating public holidays" so that they can flexibly utilise the existing Australian public holidays in their state or territory to instead celebrate cultural or religious holidays, relevant to their beliefs. 
The firm has also introduced Indigenous cultural and ceremonial leave, an initiative through which the firm's Indigenous employees will earn an additional day of pay leave to participate in a significant cultural or ceremonial event. 
Mr Yates said the firm's culture will be central to his leadership style during his time as CEO in a bid to make its people feel valued and adequately incentivised to deliver for their clients.
"Work/life balance is increasingly hard to achieve in the fast-paced and demanding space we occupy," Mr Yates said. "I know that having the time and opportunity to care for our families, friends and communities is a constant challenge.
"In March, KPMG became a founding sponsor of the Family Friendly Workplace standards set by Parents at Work and UNICEF, and the enhanced parental and cultural leave programs announced today are an important step towards meeting those standards and setting a challenge for other large employers to follow."
Partner promotions have been brought forward, too. From July 2022, KPMG's annual promotions, bonus calculation and payment will take place in July, instead of October, as has long been the case. 
With the new initiatives comes a new business unit. Revealing the new initiatives, the new CEO said Australia's booming infrastructure sector has become one of the firm's key priorities for growth investment. The new business unit, infrastructure, assets and places is set to bring together "strategic, commercial and technical capabilities from a single group of 450 specialists from across the firm". 
Mr Yates said that, ultimately, all of these initiatives should be perceived as being within the best interest of the firm's clients. 
"Culture drives performance, which drives better client outcomes. It's equally important to constantly review how structure and innovation can be used to better serve our clients," Mr Yates said.
"I have called out Australia's infrastructure sector as one of my key target sectors for growth investment. We are witnessing a once-in-a-generation investment in infrastructure by governments across Australia, backed by strong private sector participation.
"We know that our clients are seeking holistic solutions to help them plan, procure, deliver and operate their infrastructure, assets and places.
"The formation of the IAP group and associated investment program will allow us to meet that client need more proactively and to continue building a compelling infrastructure advisory team with the best talent and most comprehensive expertise in the market."
The announcement of KPMG's new initiatives comes less than 24 hours after Deloitte announced a raft of its own — a "refreshed" approach to work, called the Deloitte Experience, which will do away with core working hours and offer the firm's staff a paid wellbeing day every year.
Deloitte Australia CEO Adam Powick said the pandemic has pushed the firm to embrace more flexible working arrangements that have been seen — and working — under lockdown in various parts of the world for some time. 
"There is no one-size-fits-all working week any more and no requirement to be 'in the office' for any set amount of time," Mr Powick said. "While some clients need face-to-face connection, others have pivoted strongly to more virtual ways of working."
Both announcements come as major firms lean heavily into selling non-financial workplace benefits, amid a war for talent across the professional and financial services industries, which is coming to a boil.
The demand for accounting professionals has been felt by Canberra, with the federal government last week adding five accounting occupations to its Priority Migration Skilled Occupation List in a bid to attract overseas talent.
A 2021 salary guide released by specialist recruitment firm Robert Half in March highlighted a talent shortage in the professional services industry, as accounting and financial services firms were seen to rush to offer unique non-financial benefits and rising salaries.
"2020 was a turbulent year for employment in Australia as the pandemic sent shockwaves through the economy," said David Jones, senior managing director Asia-Pacific at Robert Half. 
"As the market shifts into recovery mode, opportunities will start to expand again as companies kickstart new initiatives and agendas. A considerable number of these [are] driven by the shift to remote working, business planning and revenue generation, and digital transformation and cyber-security agendas."
Respondents eager to attract new talent and keep the top performers they already have, according to the report, are getting more creative in their approach to non-financial employee benefits.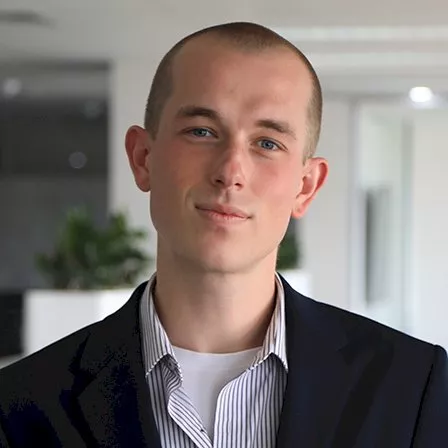 John Buckley is a journalist at Accountants Daily. 
Before joining the team in 2021, John worked at The Sydney Morning Herald. His reporting has featured in a range of outlets including The Washington Post, The Age, and The Saturday Paper.
Email John at This email address is being protected from spambots. You need JavaScript enabled to view it.