Deloitte on Wednesday announced a "refreshed" approach to work, called the Deloitte Experience, which will do away with core working hours and offer the firm's staff a paid wellbeing day every year.
Deloitte Australia CEO Adam Powick said the pandemic has pushed the firm to embrace more flexible working arrangements that have been seen — and working — under lockdown in various parts of the world for some time. 
"There is no one-size-fits-all working week any more and no requirement to be 'in the office' for any set amount of time," Mr Powick said. "While some clients need face-to-face connection, others have pivoted strongly to more virtual ways of working.
"Founded on concepts of trust, balance, wellbeing and the importance of personal connection, the Deloitte Experience empowers our people to make choices about where they work based on their client, team and individual needs and how they connect with our clients and each other."
As part of the experience, staff will be offered a smorgasbord of flexible working options, beyond what it has called "TimeFlex", the abolition of working hours, and "CulturalFlex", the ability to swap public holidays with other days of religious significance, and "WellbeingFlex", an annual paid wellbeing day. 
Staff will also be offered paid leave options to engage with local communities, under what the firm has dubbed "CommunityFlex", which will allow for paid time to donate blood, volunteer with firm-approved NFPs, government-recognised volunteer emergency services, or the ADF Reserves and cadets.
Under the firm's "MircroFlex" program, staff will be granted permission to take short breaks during the work day; while "PlaceFlex" will allow them to work in different places; "HoursFlex" will allow them to enter a part-time arrangement; "TravelFlex" will allow staff to opt out of work-related travel. 
Meanwhile, the firm will also offer "CareerFlex" options, which will allow staffers to take up to three months out of work to pursue personal goals, at no detriment to their career; and "StudyFlex", which includes several options to assist people to manage the workloads and additional study loads, along with exam leave. 
The firm will also offer those with families a "FamilyFlex" option, a hybrid working arrangement that combines the benefits of "TimeFlex", "PlaceFlex", "HoursPlex" and "LeaveFlex" (a benefit that allows staff to purchase 12 weeks of added annual leave). 
Deloitte Australia chief human resources officer Tina McCreery said the nine-to-five working day could soon be a thing of the past for many employees, particularly as it's adopted by firms as an attractive recruitment tool. 
"Flexible working is critical to increasing engagement and productivity, supporting work/life balance and employee wellbeing, and recruiting top talent," Ms McCreery said.
Deloitte is the first of the big four firms to lean so heavily into selling non-financial workplace benefits, as the war for talent across the professional and financial services industries comes to a boil. 
The demand for accounting professionals has been felt by Canberra, with the federal government last week adding five accounting occupations to its Priority Migration Skilled Occupation List in a bid to attract overseas talent.
A 2021 salary guide released by specialist recruitment firm Robert Half in March highlighted a talent shortage in the professional services industry, as accounting and financial services firms were seen to rush to offer unique non-financial benefits and rising salaries.
"2020 was a turbulent year for employment in Australia as the pandemic sent shockwaves through the economy," said David Jones, senior managing director Asia-Pacific at Robert Half. 
"As the market shifts into recovery mode, opportunities will start to expand again as companies kickstart new initiatives and agendas. A considerable number of these [are] driven by the shift to remote working, business planning and revenue generation, and digital transformation and cyber-security agendas."
Respondents eager to attract new talent and keep the top performers they already have, according to the report, are getting more creative in their approach to non-financial employee benefits.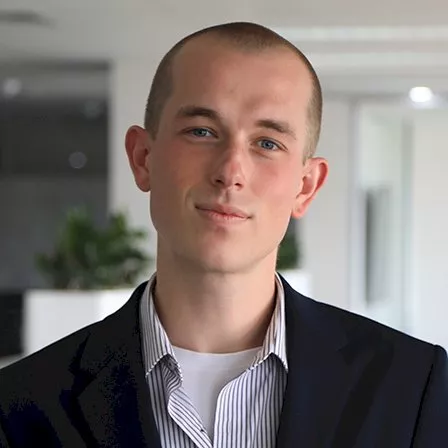 John Buckley is a journalist at Accountants Daily. 
Before joining the team in 2021, John worked at The Sydney Morning Herald. His reporting has featured in a range of outlets including The Washington Post, The Age, and The Saturday Paper.
Email John at This email address is being protected from spambots. You need JavaScript enabled to view it.