New South Wales Treasurer Dominic Perrottet handed down his government's state budget on Tuesday, which included a raft of extra stimulus for the state's health, education, infrastructure, culture, tourism, health and social housing, which is set to push the state's deficit from $7.9 billion to $8.6 billion.
The government has committed $6 billion on new and ongoing stimulus support for the NSW economy in the coming financial year, including on payroll tax relief, rebates and CBD spending incentives, which will drive overall expenditure up by 8.2 per cent this financial year, and another 7.3 per cent for 2021–22.
"The future, we imagine, is not built on austerity," Mr Perrottet said. "This is a budget for our future prosperity, and this budget gets NSW dressed for success."
The Berejiklian government ushered in this year's state budget with a pre-budget announcement unveiling the abolition of stamp duty on electronic vehicles. The cut will apply to vehicles that cost less than $78,000 by September this year to promote uptake, and offer the first 25,000 EV owners who purchase one worth less than $68,000 a $3,000 rebate.
The plan will cost the state $500 million, which it hopes will buy them a battery-powered majority on the state's roads come 2031.
Beyond the abolition of stamp duty on electric vehicles, though, stamp duty reform was mentioned only in passing, as the government continues its consultation process. Mr Perrottet nodded to hopes for an annual land tax to take its place which, Jane Rennie, CPA Australia's general manager of external affairs, said would provide a more stable revenue base for the government.
"Replacing stamp duty with an annual property charge will shift the government's tax base from the real estate market to the land itself," Dr Rennie said. "This will provide a more stable revenue base for the government."
However, others were disappointed by the budget, which has been described as the latest in a series of state budgets to show little hope for Australian tax reform.
The Tax Institute's director of tax policy and technical, Andrew Mills, said that while the state's budget made promising steps forward on reform, the state is at odds with the strategies of other states, like Victoria, which introduced a controversial stamp duty "premium" as part of its budget, and Queensland, which offered little mention of tax policy.
"What these very different approaches show is that there is no unified plan or thinking around our tax system. Everyone is working not only independently, but, on some topics, at complete odds with each other. It's a recipe for disaster," Mr Mills said.
"Tax reform is not a quick and easy job. It takes considerable technical and legal knowledge, it takes a lot of time and analysis of interweaving impacts and it takes brave political leadership.
"It's not something tax professionals can bring about wholly on their own, so it is heartening to see government recognise tax reform's vital role in bolstering our economic growth and strength."
A large portion of the Berejiklian government's 2021–22 state budget was allocated to infrastructure, comprising new and existing projects. Dr Rennie said that, combined, they have the scale necessary to have a material impact on employment and investment in NSW.
Of the government's $30 billion infrastructure spend, $1.15 billion was allocated to building Bradfield City, a CBD near the Western Sydney International Airport which, once completed, will be 60 per cent of the size of Sydney's CBD.
"This is a major infrastructure project and will support a small army of workers during the construction phase," Dr Rennie said.
"While others are calling time on modern cities, NSW is forging ahead with Australia's first so-called 22nd-century city. It's blue-sky thinking, and time will tell whether it becomes merely pie in the sky."
Dr Rennie said the big spending budget, which includes a "grab bag" of stimulus which will "touch all corners of the state's economy", isn't cause for concern with borrowing rates as low as they are.
"With the cost of borrowing so low at present, we don't consider the size of NSW's debt concerning," Dr Rennie said. "The state won't experience full economic recovery until the successful national COVID-19 vaccine roll-out and the reopening of Australia's international borders."
The Berejiklian government cost the economy's delayed reopening at $300 million a month. In an effort to revive Sydney's CBD, Mr Perrottet announced another voucher program. This time, city workers will receive $100 vouchers to spend on "long lunches" on Fridays.
Accommodation vouchers worth $100 will also be made available to NSW residents to encourage hotel stays in the city's CBD through the winter.
But Dr Rennie said the government's new voucher scheme, the latest rendition of the trend to appear in state budgets in recent months, doesn't do enough to target the root issues that have left CBDs dormant across the country.
"CBD incentive schemes are becoming de rigueur in budgets as governments seek to revitalise their hollowed-out city centres," Dr Rennie said. "Unfortunately, they do little to address structural issues caused by the absence of international tourists and office workers."
Small businesses, though, will take home a small win from this year's state budget, which includes a new Small Business Shorter Payment Terms Policy aimed at pushing big business employed by government to pay smaller contractors within 20 days.
The budget includes a raft of health spending, too, which includes an $800 million commitment to COVID-19, which is set to be spent by the end of the 2021 calendar year. A further $82.8 million will go to palliative care, while the Randwick Sydney Children's Hospital will receive a $50 million Neuroscience Comprehensive Care and Research Centre.
There is also $109.5 million set to be spent on child and adolescent mental health services over the next four years; $21.6 million on Transcatheter Aortic Valve Implantation (TAVI) procedures; $8.6 million in Parkinson's nursing funding; and a pilot program which will trial a new care model for children with ADHD.
The state's public servants are in for a pay rise, too. Over the next four years, the state's paramedics, police, nurses, teachers and politicians will receive a 2.5 per cent wage increase after the incremental rise was frozen in November's budget. It will cost $2.7 billion, and any hopes for a 2024–25 budget surplus, the government said.
Public servants will now also be eligible for paid miscarriage and pre-term birth leave if they have a pregnancy loss before 20 weeks. Though theirs aren't the only families to benefit from the budget.
The government is set to spend $43.9 million on new "learn to swim" vouchers which will be made available to children aged three to six. The program will be accompanied by a $150 million investment in the continuation of the free preschool program.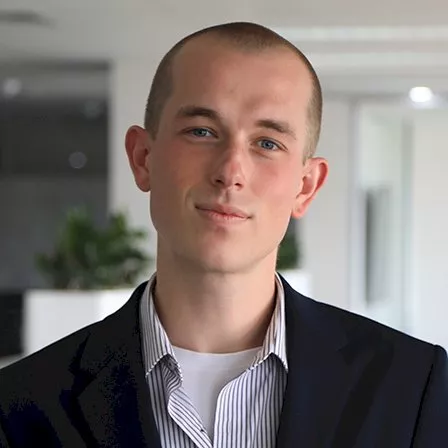 John Buckley is a journalist at Accountants Daily. 
Before joining the team in 2021, John worked at The Sydney Morning Herald. His reporting has featured in a range of outlets including The Washington Post, The Age, and The Saturday Paper.
Email John at This email address is being protected from spambots. You need JavaScript enabled to view it.