PwC on Wednesday announced a new global strategy, The New Equation, which will see the firm spend $12 billion over five years to create more than 100,000 jobs across 155 of its territory firms globally in response to "fundamental changes in the world", like climate change and technological disruption.
"The profound changes in the world mean that, to succeed, organisations need to create a virtuous circle between earning trust and delivering sustained outcomes," said Bob Moritz, global chairman of PwC.
"By bringing our unique combination to quality, we can help them do that. In doing so, we will help clients unlock value for shareholders, stakeholders and wider society."
The strategy also outlines a US$3 billion commitment to better serving the Asia-Pacific region, with a view to double the size of the firm's operation in the region by 2026 and extend its "leading position" in the market.
As part of its Asia-Pacific investment, the firm will establish an Asia-Pacific Institute to roll out "trust building" initiatives in the region, along with talent and leadership development programs. It will also move to scale up its ESG, digital transformation, M&A and deals value creation capabilities.
The firm's new global strategy also outlines specific commitments to enhancing its operations in Australia. Under the plan, PwC will lean into growth and "capturing market opportunities" at scale, along with plans to reshape its delivery models in the market.
In a statement, the firm said it would "keep making strategic investments" in its "people". A spokeswoman for PwC Australia declined to comment on how large the investment would be, or whether the firm's staff would receive the investment monetarily, or in the form of benefits.
PwC Australia chief executive Tom Seymour said the firm is working to bring the best of its people to deliver "sustained outcomes for their businesses and society", in a way that prioritises client trust.
"The New Equation strategy responds to a world in which establishing and maintaining trust is a critical enabler of success and in which ongoing digital transformation and change is now an accepted aspect of delivering outcomes," Mr Seymour said.
"The PwC global network strategy has a focus on growth which strongly aligns with our Australian firm's strategy.
"PwC Australia has a clear vision of growth across our businesses. This plan is already seeing dividends in the market, energising our people and empowering them to win work across the board."
Mr Seymour pointed to the establishment of the firm's Skilled Services Hub in Adelaide as a symbol of the firm's commitment to the market, and that there are plans to boost the firm's cyber-security capacity to meet growing demand.
"Our plan to open the Skilled Service Hub in Adelaide also demonstrates our ongoing commitment to investing in Australia and Australian skills," Mr Seymour said.
"As part of PwC Australia's digital transformation strategy, we are making a significant investment in growth to meet the rising demand for skills in cyber, cloud and assurance services, plus increasing our capacity onshore to address data sovereignty and security concerns.
"We'll continue to communicate in the coming months how this global strategy will help deliver for our local Australian market."
Globally, the new strategy will see a broader adoption of ESG, along with the initiation of an ESG Academy in a bid to enable the firm's partners to integrate ESG fundamentals into their work.
The firm has also pointed to a renewed focus on "quality", which will see the firm invest US$1 billion in the deployment of technology to further automate its audit services and develop new delivery models for "audits of the future".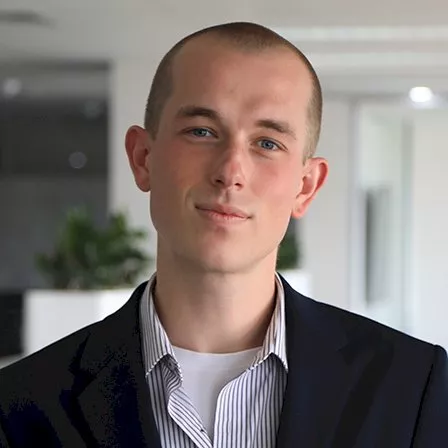 John Buckley is a journalist at Accountants Daily. 
Before joining the team in 2021, John worked at The Sydney Morning Herald. His reporting has featured in a range of outlets including The Washington Post, The Age, and The Saturday Paper.
Email John at This email address is being protected from spambots. You need JavaScript enabled to view it.