ScotPac on Tuesday released the results of its latest SME Growth Index, which shows that while reports of healthy cash flow among small businesses is up to 27.5 per cent from 10 per cent in 2019, a staunch 72.5 per cent reported having cash flow problems.
ScotPac chief executive Jon Sutton pointed to extended payment times as the primary cause for cash flow issues among small businesses. He said that if SMEs "never had to wait", they would hold onto an additional 42.8 per cent working capital, on average.
"Fledgling businesses, five years or under, have on average 59 per cent of their working capital tied up in unpaid invoices, while for older businesses it is 36 per cent," Mr Sutton said.
"This reinforces the importance of prompt payment for small businesses, and for business owners to look for funding solutions that can smooth out cash flow if they are having to wait for payment."
While businesses report being cash-strapped as a result of bloated payment times, "government red tape and compliance" was the leading cause for cash flow woes, as 44 per cent of business leaders said it caused them problems.
ScotPac noted that, despite significant cuts to red tape under the Morrison government, small business leaders have reported it as the leading cause for cash flow issues since the inception of the SME Growth Index in 2014.
Others pointed to paying tax on time as being a factor, at 24 per cent, while 23 per cent cited being denied finance as a cause; 21 per cent said they had experienced issues as result of reduced supplier payment terms; 20 per cent said customers paying late left them cash-strapped, while 16.5 per cent said their issues followed credit line reductions.
According to the index, "one in seven" SMEs said having cash flow issues kept them from taking on new work. Mr Sutton said "this may have had" a prolonged effect on the COVID slump seen across some sectors.
"It's telling that three-quarters of small businesses experienced cash flow issues despite the low interest rate environment and extensive SME loan support options available," Mr Sutton said.
"Cash conservation moves by small business owners is understandable given the year they've had. The concern is that conserving cash means they are not actively looking to invest in their business to grow, so they run the risk of becoming less relevant in their market."
It's a trend reflected by the June index. More than 25 per cent of businesses reported having a renewed focus on cash flow forecasts, particularly among larger firms turning revenue of between $5 million and $20 million.
Among the larger SME cohort, 49 per cent said they would plan cash flow forecasting, while just 9 per cent of those with revenue shy of $5 million said they planned to do the same. Smaller businesses instead reported an interest in turning to alternative finance strategies to relieve pressure.
Of the smaller businesses surveyed, one in six said they would lean on invoice finance, while one in nine will look to online investment, and the same proportion said they would dip into their own pockets to pay for business expenses.
Meanwhile, 10 per cent of those surveyed said they will look to a new or expanded overdraft limit to navigate tighter cash flow periods.
Mr Sutton said it was a "red flag" to see the SME sector conserve cash instead of initiating funding strategies that could drive growth.
"SMEs said they are trying to grow revenue via new and existing customers — but so many also indicated that they are not looking to invest in the business to grow that revenue," he said.
"In the pandemic aftermath, there has been a markedly low uptake of the government's bank loan initiatives, with business owners understandably unwilling to add more debt on to already over-leveraged balance sheets.
"However, the result of this reticence is that many businesses have looked at funding and kicked the can further down the road, instead of sourcing more appropriate business funding solutions.
"If businesses do have cash reserves off the back of stimulus and being more conservative to get them through the pandemic, a great use for those cash reserves is to see an expert adviser to guide you into wise decisions about rebounding, growth and how to fund it."
ScotPac's latest figures follow the release of new research from MYOB, which reflected many of the same trends.
MYOB's latest Business Monitor showed that 32 per cent of those surveyed expressed concerns over cash flow and utility costs, even as those who reported feeling economic strain as a result of the pandemic dropped by 20 percentage points to 32 per cent.
Emma Fawcett, general manager SME at MYOB, said traditional business concerns, like cash flow and operating costs, have returned front of mind for business leaders who, for the most part, have the pandemic in the rear view.
"It's an unfortunate return to 'business as usual' for the country's 2.29 million SMEs, with 14 of the 16 business pressures measured by the MYOB Business Monitor increasing in the last six months," Ms Fawcett said. "This demonstrates that as COVID-19 pressure subsides, other business pressures increase."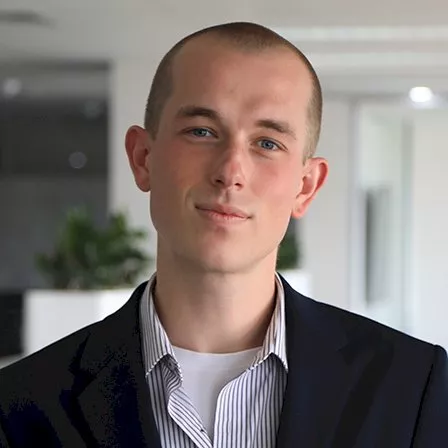 John Buckley is a journalist at Accountants Daily. 
Before joining the team in 2021, John worked at The Sydney Morning Herald. His reporting has featured in a range of outlets including The Washington Post, The Age, and The Saturday Paper.
Email John at This email address is being protected from spambots. You need JavaScript enabled to view it.