Victorian state Treasurer Tim Pallas on Thursday handed down the state's budget which included a substantial $7.1 billion investment in the state's healthcare system, in a bid to bolster its commitment to offering the state "world-class" care.
"The pandemic has had a lasting impact, and right across Australia we are seeing more ED presentations, more ambulance callouts — and fewer people seeing their GPs," Mr Pallas said.  
"This budget will help Victoria recover faster and ensure our community continues to have access to the world‑class care they deserve."
Of the $7.1 billion, $759 million has been allocated to increased paramedic funding across the state. The measure aims to expand upon the state's triage capabilities and hire more support staff for Ambulance Victoria as well as improve efficiency across the state's emergency departments. 
Citing workforce fatigue as the impetus, Mr Pallas announced an additional investment in Ambulance Australia, committing $266 million to the recovery of its workforce by funding extended secondary triage services and non-emergency patient transfers.
Mr Pallas also revealed a mental health investment in the state's ambulance service. The state will spend a further $204 million to bolster mental health resources for ambulance staff through programs like Telehealth and other "operational improvements across the state". 
"Our paramedics, nurses, doctors and all healthcare staff are some of the hardest-working in the country and this investment reinforces that we will always back them — and the extraordinary work they do," Mr Pallas said.
The budget noted that the pandemic saw a marked deferral of routine health check-ups with GPs, opting instead to present at hospital emergency rooms. As a result, the Andrews government has allocated $89 million to boost capacity across the state's emergency departments and $91 million to community health services. 
"This budget is providing a massive boost for community‑based health, ensuring that services are there for Victorians to catch up on any vital treatments they may have put off during the pandemic," Mr Pallas said.
The investment in community health is set to include dental services, cancer screening and maternal and child health appointments, as well as catch-up care for Aboriginal Victorians. 
The Andrews government will also look to commission new hospital facilities, after it committed another $200 million to the construction of previously announced hospital beds and the extra staff required to service them. 
Mr Pallas committed further resources to the state's healthcare workforce, too. He said the Victorian government will make a further investment of $13.2 million to expand upon the state's workforce "pipeline" by funding the clinic supervision of 200,000 student placement days. Details of the time frame weren't released.
The Andrews government has also invested in narrowing patient wait times to reduce the number of patients that end up in acute care, by boosting funding of its Health Independence program and extra dialysis and radiotherapy, worth $28.8 million. 
A further $4.7 million will be invested in exome sequencing for rare diseases to expedite patient diagnoses, along with follow-through on the Premier's election promise of an IVF funding boost, in addition to other fertility care services, with $70 million. 
Local health units will get a $1.3 billion boost, while the federal government's COVID-19 vaccine rollout scored an investment of $329 million.
Elective surgeries will also get a funding boost, as eased restrictions have prompted a groundswell of patients opting for elective surgery. The government will increase the state's capacity by paying for an additional 18,000 surgeries, worth $136 million. 
Another $6.5 million will help expand women's reproductive health hubs and meet growing demand across 12 different women's health services.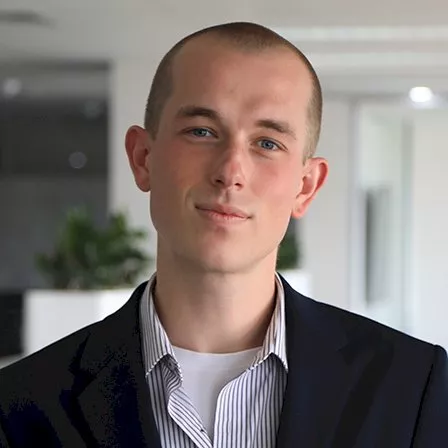 John Buckley is a journalist at Accountants Daily. 
Before joining the team in 2021, John worked at The Sydney Morning Herald. His reporting has featured in a range of outlets including The Washington Post, The Age, and The Saturday Paper.
Email John at This email address is being protected from spambots. You need JavaScript enabled to view it.