ASIC has disqualified Pauline Jennifer Rogers of Sydney, NSW, from managing companies until 9 May 2025 for her role in the failure of TCC Recruitment Pty Ltd, The Company Connection Pty Ltd, Product Franchising Australia Pty Ltd, Goomboorian No 2 Pty Ltd, Latvian Traveller Exchange Pty Ltd, and Black Betty Hospitality Group Pty Ltd.
The six failed companies owed their creditors a total of $2.85 million, including a debt to the ATO of $1.34 million.
The corporate regulator found that Ms Rogers engaged in illegal phoenixing, using her position as director to transfer the business or assets of indebted companies. 
She was found to be transferring business and assets from TCC Recruitment, The Company Connection, Product Franchising Australia, Goombooarian No 2 and Latvian Traveller Exchange to other companies. 
Ms Rogers was also found to act without care or diligence as a director by diverting funds from Goomboorian No 2 to another bank account, unassociated with the business. 
She was also found to have continued trading and incurring debts with Product Franchising Australia and Black Betty Hospitality Group while both companies were insolvent. 
ASIC reached its decision to disqualify Ms Rogers based on the reports of six liquidators, of which one was assigned to each company. 
Christopher Damien Darin of Worrells Solvency & Forensic Accountants was in 2009 appointed the liquidator of TCC Recruitment, before being appointed as liquidator again in 2012 to The Company Connection. 
Christopher John Palmer of O'Brien Palmer was in 2013 appointed the liquidator of Product Franchising Australia. Steven Nicols of Nicols and Brien was appointed the liquidator of Goomboorian No 2 in 2014, before Domenico Alessandro Calabretta of Mackay Goodwin was in 2015 appointed the liquidator of Latvian Traveller Exchange. 
In March 2017, Brent Kijurina and Richard Albarran of Hall Chadwick were both appointed liquidators of Black Betty Hospitality Group Pty Ltd.
The corporate regulator assisted Mr Palmer with a supplementary report and provided funding from the Assetless Administration Fund.
Ms Rogers will be allowed to manage an unrelated company that acts as a trustee company of her self-managed superannuation fund.
Are you thinking of expanding your offering into SMSFs to grow your client base? Become a pro at SMSF fundamentals and make your clients bulletproof with the SMSF Foundations course. Learn directly from Aaron Dunn from Smarter SMSF as he deep-dives into the fundamentals you need to know to successfully undertake your work as an SMSF practitioner. Earn up to 21 CPD hours! Learn more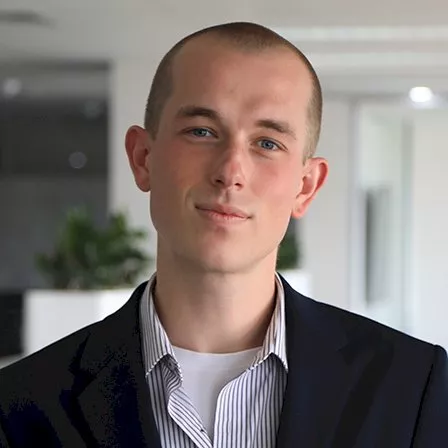 John Buckley is a journalist at Accountants Daily. 
Before joining the team in 2021, John worked at The Sydney Morning Herald. His reporting has featured in a range of outlets including The Washington Post, The Age, and The Saturday Paper.
Email John at This email address is being protected from spambots. You need JavaScript enabled to view it.