MYOB on Tuesday released the results of new research which shows that 466,062 small and medium-sized businesses have been left behind by digitisation, and most of them noted being deterred by adopting digital tools for fears the cost would outweigh the benefits.
"Our new research tells us 24 per cent of SMEs are worried new technology is too expensive and a further 24 per cent don't have the time to set it up," said Helen Lea, chief employee experience officer at MYOB.
"Of the businesses who digitised during the pandemic, 39 per cent found themselves to be more productive and 34 per cent were more profitable," she said. "Eighty-five per cent said they were able to keep their business running thanks to digital tools."
The research showed that one in five of the businesses surveyed, which make up about 20 per cent of a 2.29 million-strong sector, have yet to engage with "critical" digital tools to complete day-to-day tasks like compliance and supplier management.
"For the one in five SMEs at risk of being left behind, a tax incentive that is easy for businesses to engage with, that is pointed out to them by their accounting and bookkeeping advisors with whom they speak regularly, will remove a significant hurdle to digital adaptation," MYOB said.
"Our research supports this: 27 per cent of respondents shared that an incentive, such as a tax deduction, would help them get started."
The federal budget revealed on Tuesday night included a $1.2 billion digital spend, $500 million of which was allocated to the overhaul of government digitisation efforts, and only $28 million to bolstering digitisation efforts across the small business sector.
It's a package which was described by industry leaders as falling far short of what was required. Jane Rennie, general manager of external affairs at CPA Australia, described the investment as a "shortsighted", disappointing measure. 
"Investing in regtech without helping businesses digitalise is a bit like trying to turn half a light bulb on and keep the other half off," Dr Rennie said. "It won't work, it's shortsighted and really quite disappointing."
Of the 1,000 businesses surveyed, 40 per cent of businesses reported using digital cloud-based software for work in progress (WIP) management, while 38 per cent used it for staff management, and another 37 per cent used it for growth opportunities, like marketing. 
It also found that only 26 per cent of the small business leaders surveyed reported taking to social media to engage with their customers. 
Pointing to Deloitte's 2017 Connected Small Business report, MYOB noted that small businesses with advanced levels of digitisation are 50 per cent more likely to grow revenue. 
As such, the software provider urged the government to "bridge the digital gap" for the one in five businesses left behind ahead of the government's federal budget reveal on Tuesday, by committing to a $10 billion investment in the sector. 
"We are recommending to the government that they consider a refundable rebate on new SaaS subscriptions for SMEs with 0–199 employees, with a tiered incentive structure to promote end-to-end digitisation of businesses," Ms Lea said. "This change alone we predict is worth $10.5 billion to our economy in the short term.
"If you combine this with the annual saving of $23.5 billion afforded by a mandatory introduction of B2B e-invoicing, adoption of which could also be motivated by this SaaS incentive, it's a pretty compelling case for putting our trust in small businesses as Australia's economy recovers and grows."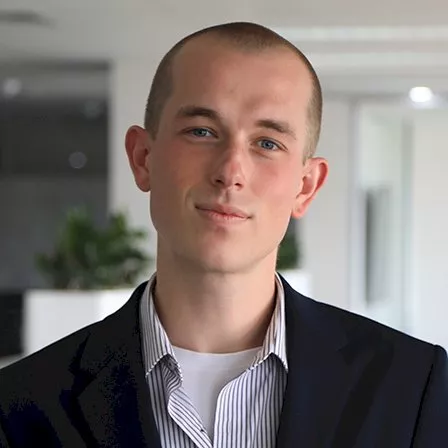 John Buckley is a journalist at Accountants Daily. 
Before joining the team in 2021, John worked at The Sydney Morning Herald. His reporting has featured in a range of outlets including The Washington Post, The Age, and The Saturday Paper.
Email John at This email address is being protected from spambots. You need JavaScript enabled to view it.