Australian business confidence for April has reached a seven-year high, up by 62.9 per cent to 125.3 points from 48.4 points in April last year, according to new figures from Roy Morgan.
Business confidence is 11.6 points above the long-term average of 113.7 points. Nearly 65 per cent of Australian businesses reported having an optimistic economic outlook, expecting "good times" for Australia's economic recovery over the next 12 months. 
"Business confidence is at 125.3 in April, up a massive 48.4 points (+62.9 per cent) over a year ago, when the first nationwide lockdown began," said Michele Levine, CEO at Roy Morgan. "One year ago, business confidence hit a COVID-19 pandemic record low of only 76.9 in April 2020.
"Australian businesses are very confident about the next 12 months, with nearly two-thirds, 65 per cent, expecting 'good times' for the Australian economy over the next 12 months — the highest rating for this indicator since September 2014.
"In addition, a solid majority of 59.5 per cent of businesses say the next 12 months is a 'good time to invest in growing the business'."
Business confidence for the month is 13.7 points, or 12.3 per cent higher than consumer confidence, which currently sits at 111.6 points, according to ANZ-Roy Morgan. 
It's the best start to the year since 2011, as business confidence averaged 122.7 points during the first four months of 2021, largely attributed to the success of the "mining boom". 
Business confidence also averaged a record-high of 130.3 points over the first four months of the year, even as JobKeeper drew to a close, which was expected to lead to a fall in business confidence. 
"The worries that many held about how the Australian economy would deal with the end of the $90 billion JobKeeper wage subsidy in March," Ms Levine said, "appear to have been overstated, with businesses at their most confident since the 2014 federal budget nearly seven years ago."
The industries that reported the highest levels of business confidence for the month were led by the public administration and defence sector, which recorded 157.9 points, up by 51.9 points on the same period last year.
"On an industry basis, the most confident industries are again public administration and defence, wholesale, agriculture and retail," Ms Levine said. "Retailers have experienced a year of record sales, although the ending of the government's JobKeeper wage subsidy and the reduction in the JobSeeker payment at the end of March likely spells the end of the sales boom."
Wholesale followed, at 145.2 points, up by 65.3 points; agriculture, at 144.3 points, up by 52 points; retail, at 137.9 points, up by 64 points; and education and training, at 135.7 points, up by 53.1 points. 
Only two industries fell behind the national average, with the mining and electricity and the gas and water sectors falling below the natural level of 100 for the March-April period. 
All six states recorded a significantly higher rate of business confidence than they did this time last year, with Western Australia again recording 133.2 points, up by 37.3 points, a rate higher than any other state.
"On a state-based level, it is the post-election Western Australia which had the highest business confidence at 133.2 [points]," Ms Levine said.
"WA Premier Mark McGowan secured a record victory winning nearly 70 per cent of the two-party preferred vote in mid-March, and his re-election appears to have been welcomed by the Western Australian business community — despite a recent lockdown over the ANZAC Day weekend."
Meanwhile, business confidence in Victoria has also recovered, up by 47.7 points from last year to 130.1 points, the highest rate recorded in the state since January 2014, when its rating was 134.3 points.
The state to record the highest increase was South Australia, where business confidence soared 59.1 points to 128 points for the month, while Queensland recorded a jump of 44.9 points to 124.8 points, still shy of the national average. 
Business confidence in New South Wales fell to 118.9 points; however, the state still maintains a 51-point jump on levels recorded in April last year. Tasmania trailed behind each of the states, recording business confidence of 110.1 points, a 21 per cent increase on levels seen across the state in April last year.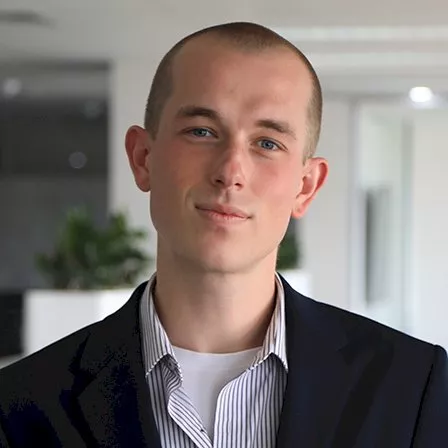 John Buckley is a journalist at Accountants Daily. 
Before joining the team in 2021, John worked at The Sydney Morning Herald. His reporting has featured in a range of outlets including The Washington Post, The Age, and The Saturday Paper.
Email John at This email address is being protected from spambots. You need JavaScript enabled to view it.