The federal government on Thursday announced a sweeping technology package worth $1.2 billion in a bid to have Australia's economy perceived as a "modern and leading digital economy" by 2030. 
Of the $1.2 billion, more than $100 million will be spent on a new pilot program geared towards helping Australians build digital skills. The investment will see the introduction of work-based cadetships to drive a "cyber workforce" and scholarships for emerging technology graduates.
A further $124.1 million will be spent on artificial intelligence initiatives, including a National Artificial Intelligence Centre, led by CSIRO Data 61, bolstered by a $50 million investment in government cyber-security enhancement. 
Treasurer Josh Frydenberg said a strong digital economy is key to an economic future that encourages job creation and wage growth.
"Our Digital Economy Strategy will allow Australian businesses to capitalise on the opportunities that digital technologies are creating," Mr Frydenberg said. "Greater digital adoption will improve our competitiveness and lift our productivity — driving job creation and higher wages."
The government will allocate $200.1 million for a complete overhaul of myGov in a bid to improve its user experience so users can find what they need easier, supplemented by an additional $301.8 million bumper to the My Health Record and digital identity systems. 
The government will also incentivise investment in video game development as it introduces a Digital Games Tax Offset of 30 per cent to encourage Australian developers in an increasingly competitive international market. 
As part of the incentive, the government will later announce changes to the way businesses are able to claim depreciation of intangible assets like intellectual property and in-house software. 
Small businesses are set to land a $12.7 million boost as the government expands the Australian Small Business Advisory Service. The sector will also receive a $15.3 million investment in e-invoicing to encourage wider uptake, as the government mulls a mandate through a phased approach beginning with large businesses. 
Another $35.7 million will be allocated to emerging aviation technology, like drones, as well as grants to support the use of new technology in regional Australia. 
The government rounded out its investment with a $111.3 million spend on data management, to accelerate the rollout of Consumer Data Right across the banking, energy and telecommunications sectors. 
Minister for the Digital Economy Jane Hume said the 2021–22 budget represents a landmark investment in Australia's digital future and shows that Australians can rightly expect their government to keep up with them.
"So many Australians are already participating in the digital economy, some without even realising it," Ms Hume said. "Every contactless purchase, e‑invoice, business website or small business going online — it's all part of it and it's growing rapidly.
"This is a really exciting announcement, which will drive investment and uptake of emerging technologies, unlock the value of data, build skills for a modern economy, and enhance government service delivery.
"We want to improve Australians' standard of living, create jobs and make access to government services easier.
"Twenty years ago, you might have looked in the phone book to find a plumber, now we turn to Google and comparison services — we get quotes within the same day and pay software-generated invoices on our mobiles.
"Think about how much time and administration work that saves. Australians rightly expect the government to keep up with them, and to help chart the next step forward, and that's exactly what we are doing with this strategy."
The Morrison government's digitisation package follows moves from the Tax Office to take three new managed network services (MNS) contracts to market. The contracts will include centralised computing, end-user technology and enterprise service management contracts, plus any ancillary services. 
The move is part of the ATO's multi-year IT Strategic Sourcing Program (SSP), which includes market sounding and analysis through 2021, approaching the market in 2022, before transitioning and completing a transformation of its digital service offering by 2023. 
ATO chief information officer Ramez Katf said the Tax Office's IT Strategic Sourcing Program centres around diversifying its IT outsourcing portfolio and offering flexible, market-aligned technology solutions. 
"Consistent with the whole-of-government agenda, our aim is to provide greater opportunities for competition, delivering better value for money for the Australian community," Mr Katf said.
The three new contracts emerge off the back of the various MNS contracts signed by the ATO last year, which included a five-part deal with Optus worth $233 million, one with IBM worth $107 million, and another with Leidos Australia, with which the ATO signed a 33-month contract worth nearly $98 million. 
The Digital Transformation Agency (DTA) in March revealed that the ATO is currently engaged in 12 IT contracts, each worth more than $10 million.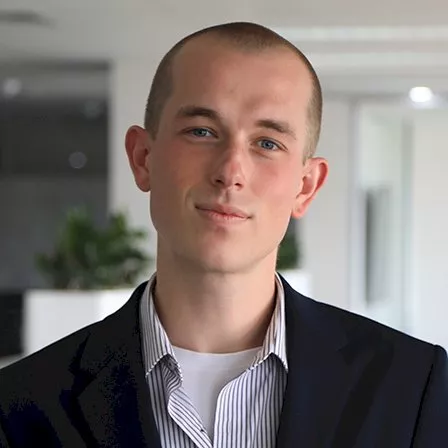 John Buckley is a journalist at Accountants Daily. 
Before joining the team in 2021, John worked at The Sydney Morning Herald. His reporting has featured in a range of outlets including The Washington Post, The Age, and The Saturday Paper.
Email John at This email address is being protected from spambots. You need JavaScript enabled to view it.