Ernst & Young (EY) on Wednesday released the results of a new survey which shows 47 per cent of Australian and New Zealand workers would opt to resign from their roles if not offered flexibility around working hours and working-from-home arrangements.
The survey also found that 52 per cent of the workforce across both regions would prefer flexibility around their working hours, while 40 per cent noted a preference for flexibility around the location from which they work. 
EY people advisory services partner Matt Lovegrove said the survey's results symbolise an increasingly optimistic employment outlook for Australian and New Zealand workers, and that employers should move to leverage their preferences across industries that have seen talent pools dry up as a result of pandemic-induced border closures.  
"The pandemic has shown that flexible working arrangements are not only possible, but desirable for employees, and can be advantageous for employers," Mr Lovegrove said. 
"With growing optimism about the economy and job market, and the lack of 'business as usual' access to skilled migration pools, employees are increasingly willing to vote with their feet to find a set of arrangements that works best for them.
"These circumstances present both an opportunity and threat for companies as the battle for talent ramps up even further."
According to a 2021 salary guide by specialist recruitment firm Robert Half released in March, accounting and financial services firms are fighting to offer unique non-financial benefits to compete for a shrinking talent pool. 
In a bid to bolster retainment, businesses noted they would also look to offer non-financial benefits to existing staff, with 64 per cent of businesses introducing new non-financial benefits to do so.
The most popular benefits offered were flexible work hours, accounting for 30 per cent, health insurance for 29 per cent, and permanent hybrid working arrangements — which would involve a mix of office and remote work — for 27 per cent.
"For industries and individual companies, there is an opportunity to evolve their employee brands, promoting the flexibility they offer, to take advantage of increased labour flexibility and attract skills they may not have been as easily able to, pre-pandemic," Mr Lovegrove said. 
"On the flip side, there are clear risks that will need to be addressed. Other economies and foreign organisations are offering 'work from anywhere' arrangements to attract Australian and New Zealand workers, there are corporate and individual income tax considerations, and the need for revisiting health and safety 'duty of care' responsibilities and approaches."
The EY survey found that, while most of Australia and New Zealand's workforce would opt for remote work if it were made available to them, taking up the arrangement would harm their professional growth and have an adverse effect on their career opportunities. 
"Measuring productivity and accessing career opportunities in the new normal workplace is a recurring theme throughout the survey," Mr Lovegrove said.
"I feel 'productivity' is now a euphemism for a foundational lack of trust between employees and employers More work needs to be done to establish greater trust between employee and employer to ensure the transition is a success, for all parties.
"New tools and greater trust, as well as new ways to measure productivity, will be the key to success in the workplace in the post-COVID-19 world. 
"Our leaders and managers need to evolve and mature their approaches to leading and managing, focusing more on outputs than hours, and while employees are demanding flexibility, there is also the need to balance this with the viability and feasibility of remote working for employers to be able to meet the demands of their clients and their markets."
As the workforce returns to the workplace, a majority are in favour of a vaccine mandate. The survey found that 55 per cent of Australian and New Zealand workers were in favour of making COVID-19 vaccinations mandatory, while 23 per cent opposed the idea. 
"With guidance from health authorities and local regulations, employers and employees will need to work through this pressing, and often emotive, question in a respectful way," Mr Lovegrove said.
Are you thinking of expanding your offering into SMSFs to grow your client base? Become a pro at SMSF fundamentals and make your clients bulletproof with the SMSF Foundations course. Learn directly from Aaron Dunn from Smarter SMSF as he deep-dives into the fundamentals you need to know to successfully undertake your work as an SMSF practitioner. Earn up to 21 CPD hours! Learn more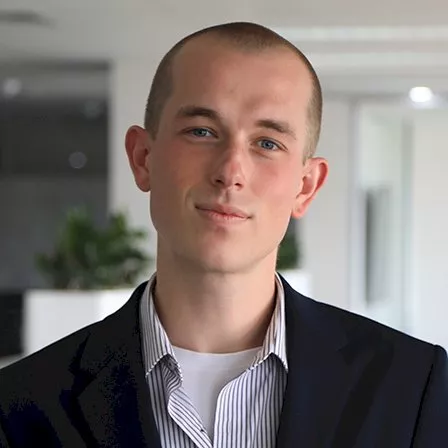 John Buckley is a journalist at Accountants Daily. 
Before joining the team in 2021, John worked at The Sydney Morning Herald. His reporting has featured in a range of outlets including The Washington Post, The Age, and The Saturday Paper.
Email John at This email address is being protected from spambots. You need JavaScript enabled to view it.