Xero on Wednesday released new research which shows that, while Australia was one of the fastest-recovering economies in the second half of last year, about 210,000 jobs need to be created across the small business sector by the end of 2021 to drive a full recovery. 
The report, titled The Job Ahead: Small businesses and the global economic recovery — which sampled the data of roughly 300,000 customer records, supplemented by labour force data collected by the Australian Bureau of Statistics — found that younger staff, women and casuals were more heavily impacted by job losses across the small business sector. 
Results also show that small businesses which paid their staff higher wages through 2020 saw fewer job losses. According to data recorded in May last year, higher-paying companies saw employment drop by 13.5 per cent, while lower-paying companies experienced a drop of 22.3 per cent. 
Businesses which opted for higher rates of digitisation, too, saw smaller employment declines, at 14.8 per cent, while those slow to adapt saw employment fall by 18.4 per cent. 
The report also found that a combined 2.9 million small business jobs need to be created across Australia, New Zealand, the UK, Canada and the US to ease post-pandemic economic shock.
According to Xero, Australia needs to create 210,000 new jobs; Canada, 220,000; New Zealand, 40,000; the UK, 410,000; the US, 2 million. 
"Australia was one of the fastest-recovering economies in the second half of last year, but the impact of 2020 on jobs will be felt for some time yet," said Trent Innes, managing director Australia and Asia at Xero.
"The 210,000 additional small business jobs needed to support our economic rebuild represent over twice as many small business jobs as are normally created in a single year," Mr Innes said. "In Australia, around 45 per cent of private sector workers are in a business with less than 20 employees.
"A meaningful and sustainable jobs recovery will only be possible if small businesses are hiring. Enabling this should be top of the government's agenda."
Xero's latest report emerges as the first measure of its newly launched Small Business Index, a monthly index which analyses the economic health of Australia, New Zealand and the UK's small business sectors across four metrics: sales, jobs, time to be paid and wages. 
The Small Business Index was on Wednesday rolled out as part of the platform's Insights program, produced in partnership with Accenture, and pulls data from anonymised transactions made by more than 300,000 small businesses using Xero's services. 
Xero chief executive Steve Vamos said the index isn't just about economics, but the small business leaders, too, who are at the heart of the world's communities. 
"Launching the Xero Small Business Index using anonymised and aggregated data from our platform helps ensure that the contribution of small business and the conditions they experience are more visible and quantified so they can be supported in the best possible way," Mr Vamos said.
"It's not all about economics, we are talking about people — small business owners, their families, their employees and the communities they work in and are part of." 
Debut data released from the index shows that Australian businesses continued to recover from the pandemic's economic impacts in March this year. 
Sales rose by 8.1 per cent for the month, as wages grew by 2 per cent and jobs grew by 5.3 per cent — the largest year-on-year growth since January 2017 — while payment times narrowed to 22.8 days, 2.6 days less than the average time recorded in February last year. 
Mr Innes said economic recovery across Australia's small business sector is well underway, with positive results across all four metrics.
"The index tells us small businesses are hiring, consumers are spending and invoices are getting paid quicker," Mr Innes said. "We will need to continue to track the recovery and support the sector where we can, as the road ahead is not linear."
Are you thinking of expanding your offering into SMSFs to grow your client base? Become a pro at SMSF fundamentals and make your clients bulletproof with the SMSF Foundations course. Learn directly from Aaron Dunn from Smarter SMSF as he deep-dives into the fundamentals you need to know to successfully undertake your work as an SMSF practitioner. Earn up to 21 CPD hours! Learn more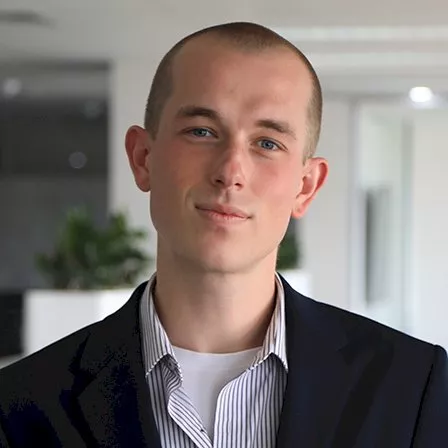 John Buckley is a journalist at Accountants Daily. 
Before joining the team in 2021, John worked at The Sydney Morning Herald. His reporting has featured in a range of outlets including The Washington Post, The Age, and The Saturday Paper.
Email John at This email address is being protected from spambots. You need JavaScript enabled to view it.