The government on Tuesday announced a reinsurance pool worth $10 billion set to benefit more than 500,000 eligible residential, strata and small business property insurance policies across Northern Australia.
The changes are set to reduce insurance premiums in the region by more than $1.5 billion for households, strata and small businesses over the next 10 years. 
Treasurer Josh Frydenberg said the plan's design is yet to be finalised, and that its architecture will be shored up by a Treasury-led taskforce in consultation with the industry. 
"More affordable insurance means peace of mind for hundreds of thousands of Australians across Northern Australia, knowing that their economic livelihoods are protected," Mr Frydenberg said.
Prime Minister Scott Morrison said the plan shows that Northern Australian ministers and their constituents have been heard in the wake of scarce insurance eligibility and surging costs. 
"We believe in the future of Northern Australia. This means we need to take further action to boost the resilience for Australians to live and work in Northern Australia," the Prime Minister said.
"I've listened to our local MPs and senators, I've sat down with residents and discussed the issue. Home owners and businesses have been faced with crippling insurance costs and, in some cases, can't get insurance at all. It's not OK, and we're going to change that.
"Our plan will give more Australians in cyclone-prone areas access to affordable insurance."
Minister for Agriculture, Drought and Emergency Management David Littleproud said that a reinsurance pool would make insurance easier and cheaper for those in the tropical north.
"It will put more money back into the pockets of those in the cyclone and flood-prone areas of far North Queensland and the savings will build in their bank accounts for years to come," Mr Littleproud said.
As part of the plan, the government has committed a further $40 million to the North Queensland Strata Title Resilience Pilot Program, set to start in 2022, in a bid to reduce insurance costs for strata properties. 
According to the government, strata properties face some of the steepest insurance costs in Northern Australia. 
In the 2018–19 financial year, the Australian Competition and Consumer Commission reported that the average North Queensland strata premium was $6,800. The national average for the same period was $3,300.
Assistant Treasurer Michael Sukkar said the North Queensland Strata Title Resilience Pilot Program, set to run for three years, will subsidise cyclone risk mitigation and work to improve insurance affordability across the region. 
"Today's announcement represents the most significant action taken by the Commonwealth to improve insurance affordability and accessibility in Northern Australia," Mr Sukkar said.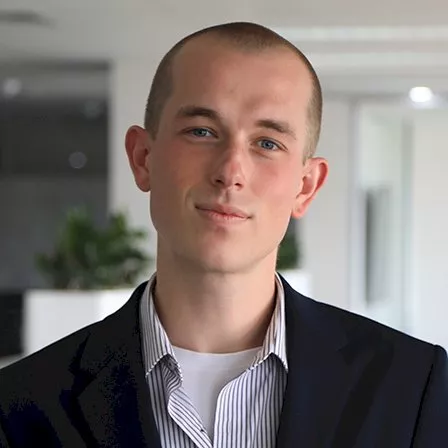 John Buckley is a journalist at Accountants Daily. 
Before joining the team in 2021, John worked at The Sydney Morning Herald. His reporting has featured in a range of outlets including The Washington Post, The Age, and The Saturday Paper.
Email John at This email address is being protected from spambots. You need JavaScript enabled to view it.