The practice of banks asking accountants to sign off on a client's ability to repay a loan has been a cyclical issue for the profession, but the trend has now extended to real estate agents and landlords who are flocking to accountants to shore up rental applications.
In parts of regional Australia, where property vacancy rates are hovering around the 1 per cent mark, said Gavin Swan, director of Absolute Accounting Services on NSW's Central Coast, it's a relatively new trend. 
"It's a white-hot market out there," Mr Swan said. "On the Central Coast… we've got everyone from Sydney moving up here, and it's the same in most other regional areas. Bathurst, Orange, Geelong — anywhere outside the major cities, you just can't get a property."
Despite the growing pressure, accountants have been strongly advised against signing such capacity to repay certificates.
Under the National Consumer Credit Protection Act, signing a capacity to repay certificate or other similar declarations could be a breach of the law unless an accountant has an Australian credit licence.
ASIC had warned of the practice over a decade ago, noting that such a declaration "shifts the risk of credit assessment from the lender to the accountant", opening up accountants to potential legal action where the client defaults on the loan.
"The practice of asking accountants to provide capacity to repay certificates has been creeping into the property sector," said Jane Rennie, general manager of external affairs at CPA Australia. 
"Irrespective of whether it's a bank, landlord or real estate agent who needs it, we're advising our members to decline these requests — it's too risky."
While the trend has come and gone in recent years, Mr Swan believes it is mortgage brokers who feed it. It has become increasingly so that an accountant's testimony is used as leverage by brokers to sell a higher-risk loan, adopted as part of a broker's toolkit, causing a "bugbear" which exposes accountants like Mr Swan to significant future liability. 
"You can imagine if I signed one of these letters, and then you didn't pay your loan, and the bank had come after me," he said, "they'd want to know who my professional indemnity insurance is with."
In relation to a loan application, Dr Rennie said, it's unlikely that an accountant's indemnity insurance would even cover it.
"Making forward-looking projections about a client's future ability to repay is extremely risky," she said. "These statements should never be provided in support of a loan application. They're unlikely to be covered by professional indemnity insurance."
To protect its members, CPA Australia suggested accountants look to lower-risk support options to deliver best possible outcomes for their clients and manage their expectations.
"There are other ways to support clients who have been asked to provide an accountant's letter," Dr Rennie said. "Accountants could make a declaration regarding their client's historical financial circumstances, based on information they have personally audited or reviewed.
"Reasons accountants could give for declining to provide this service include: you don't have the appropriate licence under the consumer credit laws; it's not covered under your professional indemnity insurance; it's outside the scope of information you can factually verify."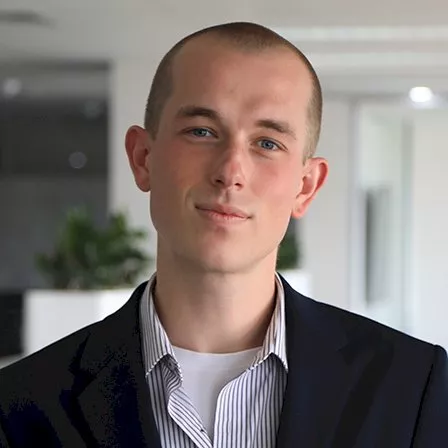 John Buckley is a journalist at Accountants Daily. 
Before joining the team in 2021, John worked at The Sydney Morning Herald. His reporting has featured in a range of outlets including The Washington Post, The Age, and The Saturday Paper.
Email John at This email address is being protected from spambots. You need JavaScript enabled to view it.