NAB on Tuesday released the results of its February business survey which shows business confidence, business conditions, capacity and capital expenditure all up for the month. 
Respondents reported a rise in business confidence, which rose 4 index points to 16 index points, the highest it's been since 2010, despite a looming end to JobKeeper and a corporate tax debt of $31 billion. Gains were reported across all industries, except retail. 
"Businesses are the most optimistic they've been since 2010," said Alan Oster, group chief economist at NAB. "This says the economy's recovery has very strong momentum, and even though government support is tapering, businesses are increasingly confident the economy will continue to improve."
February also saw business conditions return to "around" multi-year highs at 15 index points, after an overall slump in January which saw retail edge ahead, only to plateau in February as Victoria came out of lockdown when most industries bounced back.
The exceptions, according to the report, were construction, personal services and transport conditions, which all reported signs of slowing. 
"Business conditions have rebounded to the very strong levels we saw in December and, importantly, employment conditions remain strong," Mr Oster said. "Businesses are again expanding their workforce, which is key for supporting the labour market recovery.
"Victoria has caught up to the bottom of the pack, with broadly similar conditions to NSW and Tasmania. WA is still the clear outperformer, with the strongest conditions and confidence of any state."
Capacity utilisation and capital expenditure, as noted by respondents, have each shown signs of pre-pandemic normalcy, as they exceeded levels and long-run averages unseen since before COVID-19.
The results, according to Mr Oster, emerge as an "encouraging sign" that the combined bounce-back of business confidence and conditions is resulting in surging investment and a higher rate of capacity utilisation, signalling a "robust" recovery in the business sector.
"Capacity utilisation is back at its highest level since mid to late 2019, at 81.8 per cent," Mr Oster said. "If capacity utilisation remains elevated, we should hope to see further rises in the survey's investment and employment indicators over the coming months."
Investment is up, too, with results highlighting a jump to 8 index points in February, the highest it's been since August 2019. 
"Capex strengthened further in the month, after turning positive in January," Mr Oster said. "This is a remarkable turnaround from its trough of -32 index points in April 2020.
"Incredibly, most industries are reporting above-average capex, led by retail."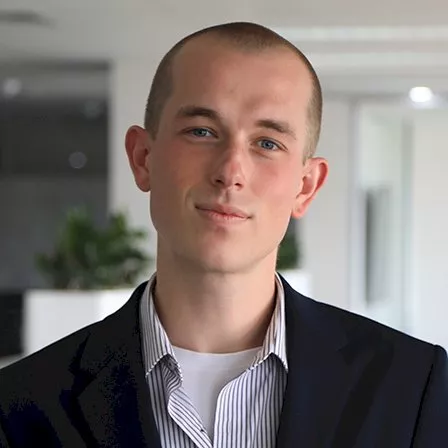 John Buckley is a journalist at Accountants Daily. 
Before joining the team in 2021, John worked at The Sydney Morning Herald. His reporting has featured in a range of outlets including The Washington Post, The Age, and The Saturday Paper.
Email John at This email address is being protected from spambots. You need JavaScript enabled to view it.