ATO deputy commissioner Hoa Wood said the Tax Office has not underestimated the impact of COVID-19 on the profession, and has thanked practitioners for their resilience and hard work in steering the economy back on track.
"You can't underestimate the impact the last 12 months have had; there has been a lot of work done in a very short period of time," said Ms Wood on an ATO webcast.
"We understand it was quite an intense period for tax professionals to help their clients understand what that actually meant for them and how they could access the stimulus measures and pulling together all the information, together with all the challenges such as shutdown as we have seen in Victoria."
Cognisant of the heavy workload borne by the profession this year, Ms Wood has urged struggling practitioners top reach out to the Tax Office for tailored support.
"I have recently had over the last month somebody reach out to me, as they were just at the point where I need a break. [They said] 'I can't actually do any more. I don't want my clients to suffer. What can you do to actually help me?' I was able to pass them on to my team who were able to help with deferrals and lodgements and things like that," Ms Wood said.
"That particular person had just gotten to the end. I think it's really important to reflect on the fact we've had some impact and we're here to help.
"If you feel you're at that point, reach out as a tax professional to have that relationship with us. We do have support mechanisms there."
Ms Wood has also urged practitioners to consider some downtime over the Christmas break ahead of an anticipated busy start to 2021 when a number of government support measures, including JobKeeper and insolvency relief measures, wind down.
"I think that's important to note, we all need to take a break, there is going to be more coming over the next 12 months," Ms Wood said.
"I do hope you all take a very good break over the upcoming Christmas. I think everyone has well deserved it and come back refreshed in [2021]."
Likewise, ATO deputy commissioner Deborah Jenkins has urged the profession to seek out help where needed ahead of another busy 12 months.
"I did want to say to the tax profession, thank you," Ms Jenkins said.
"I know we have said it a few times today, we really couldn't have survived 2020 without your support, and particularly with my small business hat on, I know the work you do behind the scenes to help small businesses.   
"I would also like to give a shout out if you are struggling, there are lots of organisations who can help. We do have a list of those on our website, but people like Beyond Blue and others have done an amazing job this year. It is really important that you also get the support that you need to help yourselves now and prepare yourselves for what unfortunately I'm going to say will be quite a busy 2021."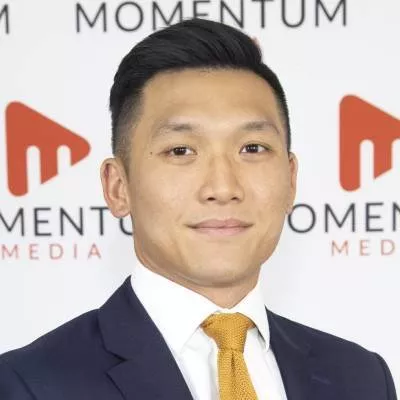 Jotham Lian is the editor of Accountants Daily, the leading source of breaking news, analysis and insight for Australian accounting professionals.

Before joining the team in 2017, Jotham wrote for a range of national mastheads including the Sydney Morning Herald, and Channel NewsAsia.

You can email Jotham at: This email address is being protected from spambots. You need JavaScript enabled to view it.