The Payment Times Reporting Bill 2020, which had been passed by the Senate last month, has finally passed both houses this week.
The new measure will require large businesses with an income threshold of over $100 million per year to submit a biannual report on their small-business payment terms and practices.
A small business has been defined as an entity with an annual turnover of less than $10 million.
Starting from 1 January 2021, big businesses will be required to detail the shortest and longest standard payment periods offered, as well as the proportion of small-business invoices that were paid within 20 days to more than 120 days after the invoice was issued.
These biannual reports will then be published on a central public register, known as the Payment Times Reports Register.
Large businesses will be given 12 months to familiarise themselves with the scheme before compliance and enforcement actions apply.
The government believes this publicly available information will allow small businesses to make more informed decisions about which large businesses they will supply to, and create pressure on large businesses to speed up their payment terms.
However, Labor believed greater transparency alone will not improve payment times, and had sought to include a "failsafe mechanism" amendment, which would introduce hefty penalties for large businesses who failed to pay within 30 days.
"The Payment Times Reporting Bill 2020 is weak and riddled with deficiencies, and continues the seven-year trend of this government failing to improve payment times for small businesses," said Brendan O'Connor, shadow minister for small and family business.
"Labor's 'failsafe mechanism' amendment would have improved payment times to small businesses to 30 days or less.
"The failsafe mechanism could be triggered after three years of the scheme operating and would allow the regulator (created by the government's bill) to force large businesses not paying small businesses on time to pay them within 30 days or face hefty fines."
The Australian Small Business and Family Enterprise Ombudsman (ASBFEO), Kate Carnell, said that while the new reporting requirement would not solve the problem of late payment times on its own, it was a step in the right direction.
"We support the Payment Times Reporting Scheme as passed by the Senate; however, Labor's 'failsafe mechanism' amendment would have strengthened the bill," Ms Carnell said.
"The proposed failsafe mechanism would have allowed the regulator to force big businesses to pay their small-business suppliers in 30 days or face hefty fines, but the amendment was unsuccessful.
"Legislation requiring SMEs to be paid in 30 days is the only way to drive meaningful cultural change in business payment performance across the economy."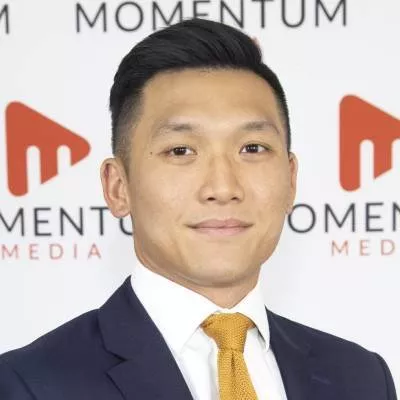 Jotham Lian is the editor of Accountants Daily, the leading source of breaking news, analysis and insight for Australian accounting professionals.

Before joining the team in 2017, Jotham wrote for a range of national mastheads including the Sydney Morning Herald, and Channel NewsAsia.

You can email Jotham at: This email address is being protected from spambots. You need JavaScript enabled to view it.