Last week, the High Court dismissed an appeal in Carter Holt Harvey Woodproducts Australia Pty Ltd v The Commonwealth of Australia and Others [2019] HCA 20.
Amerind Pty Ltd became insolvent in 2014, with $21 million in debts repaid to Bendigo and Adelaide Bank, leaving a receivership surplus of about $1.6 million.
The Commonwealth of Australia had sought to claim the surplus to compensate $3.8 million in accrued wages and entitlements to former employees of Amerind under the Fair Entitlements Guarantee Scheme.
Carter Holt, a creditor of Amerind, competed against the claim, submitting that section 433 of the Corporations Act did not afford priority to the Commonwealth.
Carter Holt had sought to overturn the decision of the Court of Appeal of the Supreme Court of Victoria that found that employees had statutory priority with reliance upon the right of indemnity that a trustee company has to use trust assets for its own benefit and exonerate itself from its liability to trust creditors.
The judges of the High Court unanimously upheld the Court of Appeal's judgment.
"It would be perverse if the Corporations Act operated to deny employee creditors a particular priority over the holders of a circulating security interest solely for the reason that the company which employed them was, perhaps even unknown to the employees, trading as a trustee," the judges said.
King & Wood Mallesons partner Natalie Tatasciore said the decision helps resolve uncertainty in Australian insolvency law.
"In dismissing the appeal, the High Court has held that employee entitlements must be prioritised in an insolvency, regardless of whether the employing entity is trading in its own right or as trustee," Ms Tatasciore said.
"In so finding, the High Court has entrenched the statutory priority that has been recognised since at least 1825 in the case of bankruptcy, and 1883 in the case of corporate insolvency. There are compelling reasons for doing this.
"One of those is to prevent corporate structuring that results in depriving employees of their entitlements in an insolvency, and thus circumventing the legislation that was established over 100 years ago to prevent this very vice."
Ms Tatasciore said the High Court has provided clear direction to liquidators about how to distribute assets in an insolvency.
These include how employees will have priority over secured creditors to circulating assets coming into the hands of the receiver on the date of the receiver's appointment; and how employees will then have priority over other unsecured creditors to any assets that remain available for distribution amongst the general pool of creditors once secured creditors have been paid in full.
"If the insolvency practitioner has been appointed to a corporate entity who administers a number of trusts, the insolvency practitioner must deal with each of those trusts as separate funds, applying the two principles enunciated above to each fund," she added.
This email address is being protected from spambots. You need JavaScript enabled to view it.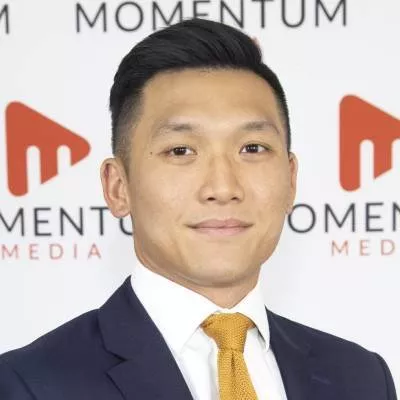 Jotham Lian is the editor of Accountants Daily, the leading source of breaking news, analysis and insight for Australian accounting professionals.

Before joining the team in 2017, Jotham wrote for a range of national mastheads including the Sydney Morning Herald, and Channel NewsAsia.

You can email Jotham at: This email address is being protected from spambots. You need JavaScript enabled to view it.