In a tense exchange with Senator Rex Patrick during a Senate estimates hearing, acting Inspector-General of Taxation Andrew McLoughlin pushed back at suggestions that it was not critical enough of the ATO's "hour of power" email in its review into the ATO's use of garnishee notices.
The email, which was sent by an ATO team leader in its Adelaide office to 12 frontline staff, said, "the last hour of power is upon us… That means you still have time to issue another 5 garnishees… Right?"
The IGT subsequently found that the message was "intended ironically", because of the fact that more than two garnishee notices per hour were not achievable, and that it was "unfortunate in expression".
"I'll be genuinely honest and, in some senses, brutal," said Senator Patrick, "Noting the seriousness of garnishee notices and your role in maintaining the highest standards across the ATO—I mean, you're the safety person—I can't understand why it almost looks like you were writing up an excuse for the Tax Office."
"That has set off a really big alarm bell for me in respect of you as someone who should never be making excuses for the tax office. You should always be maintaining the very highest level of standards and should have made a very strong recommendation that that sort of email is simply not acceptable."
In response, Mr McLoughlin said the IGT was in no way defending the use of the email.
"We did not say that that was appropriate. The report clearly acknowledges that that's an unfortunate expression," said Mr McLoughlin.
"I believe that we did not express agreement that that email was an appropriate way to go. If you read further in the report, Senator, it says that that is an unfortunate expression, and that should not have been issued in that manner.
"We didn't come to that conclusion lightly. We don't think that garnishee notices are things that should be issued in any way that is anything but appropriate and according to the nature of the policies and procedures that are outlined, and we go through that in the report in some detail."
The report, released last month, had found that allegations that there was an ATO direction for a "cash grab" on small business were not substantiated.
The IGT did find some localised issues, particularly with the ATO's Adelaide office, noting that "this is not to say that all staff on all occasions have exercised that power proportionately and appropriately".
Tax commissioner Chris Jordan had at the time welcomed the IGT's findings that there was no "cash grab".
"I am pleased to see that the independent external scrutineer of the ATO has made it crystal clear that there were no revenue targets for our debt staff at any time, and no 'cash grab'," Mr Jordan said.
"It is pleasing to see that the Inspector-General found absolutely no evidence of a culture of antagonism against small businesses or any other type of taxpayer. In their review, they found professional, hard-working people following our processes and attempting to do their often-difficult job as well as possible."
This email address is being protected from spambots. You need JavaScript enabled to view it.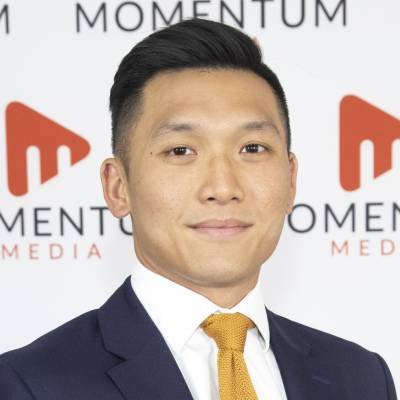 Jotham Lian is the news editor of Accountants Daily, the leading source of breaking news, analysis and insight for Australian accounting professionals.

Before joining the team in 2017, Jotham wrote for a range of national mastheads including the Sydney Morning Herald, and Channel NewsAsia.

You can email Jotham at: This email address is being protected from spambots. You need JavaScript enabled to view it.