A straw poll of 1,207 accountants has revealed that 82.1 per cent of respondents believe the Australian Liberal Party will deliver better tax policies for Australia.
In contrast, the latest Ipsos poll shows Labor leading the Liberal-National Coalition 51-49.
Labor's tax policies have come under intense scrutiny in recent months, with the accounting industry particularly at odds with its plan to cap deductions for the cost of managing tax affairs to $3,000.
The proposal has struck a raw nerve, with one tax lawyer branding it as an attack on the profession.
The opposition's plan to end cash refunds for excess dividend imputation credits has also drawn flak, with clients set to change their investment mix.
Small business clients who use discretionary trusts are also set to feel the pinch by Labor's plan to introduce a minimum 30 per cent tax rate for discretionary trust distributions to adults. CA ANZ believes a carve out for small businesses should exist and has called for greater transparency on details of the proposal.
Proposed restrictions on negative gearing, now confirmed to apply across the board to all investments when it was previously thought to be limited to property investment, have also been highly debated.
Tax experts believe the move will add complexity to the system due to a number of carve outs, and will add a new category of tax loss – the investment loss.
But what about the good stuff?
As an alternative to the government's dumped corporate tax rate cut, Bill Shorten has pledged to introduce the Australian Investment Guarantee – a 20 per cent immediate deduction of any new eligible asset worth more than $20,000, with the remaining 80 per cent depreciated over the effective life from the first year.
The measure will be made available to all businesses regardless of size and will be made a permanent feature of the tax system.
The move has been considered a more "business-friendly" initiative compared to the government's current instant asset write-off, which is only available to small businesses, runs on a one year extension, and only recently bumped up to a $25,000 cap.
Labor has also moved to accelerate the already legislated tax cuts for business under $50 million that will see those companies facing a tax rate of 26 per cent by 2020–21 before finally dropping down to 25 per cent in 2021–22.
Labor also plans to deal with housing affordability by halving the CGT discount down to 25 per cent, a move supported by the Australian Housing and Urban Research Institute and various tax experts.
Where to from here?
As we build towards the federal budget on 2 April, taxpayers can expect to see a "grab bag of goodies" as the government looks to shape up on its election campaign and respond to the opposition's policies.
"This government, unlike the opposition that has been very overt in putting their policies out on a raft of issues for over 12 months now – we haven't really seen anything from the Coalition about policies that they would take to the next election so certainly they would be using it as the greatest opportunity for them to put their cards on the table about policy setting for the next three years," said CPA Australia's general manager of external affairs, Paul Drum.
"I'm expecting that in a pre-election budget, they might be concessional to taxpayers – it could be a grab bag of goodies for businesses and taxpayers."
This email address is being protected from spambots. You need JavaScript enabled to view it.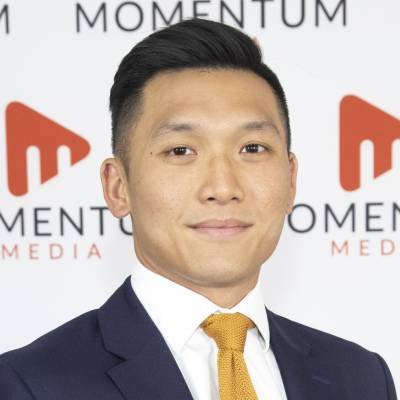 Jotham Lian is the news editor of Accountants Daily, the leading source of breaking news, analysis and insight for Australian accounting professionals.

Before joining the team in 2017, Jotham wrote for a range of national mastheads including the Sydney Morning Herald, and Channel NewsAsia.

You can email Jotham at: This email address is being protected from spambots. You need JavaScript enabled to view it.