Speaking on Accountants Daily Live, the Knowledge Shop chair, Greg Hayes said the industry estimates around 10,000 financial planners out of a pool of 25,000 will leave the advice space by 2024, when FASEA's education requirements kick in.
Earlier this year, Accountants Daily sister website ifa, found that 75.6 per cent of 3,536 respondents indicated that they would leave the industry after the introduction of FASEA's mandatory education standards.
Mr Hayes believes the vast majority of those leaving the space will be due to their age and appetite for further education, leaving behind a void that is a "natural" fit for the accounting profession.
"We are going to see a contraction in the supply of advice at the same time as we're going to see an increasing demand because of the size of the market growing," said Mr Hayes.
"The accounting profession is the natural provider for advice in this space. I look at this and think it is an enormous opportunity for accountants."
However, Mr Hayes believes some accountants have been caught up in the criticism of the new education requirements instead of looking at the market opportunities over the next five to 10 years.
"I'm disappointed with some of the commentary from the accounting profession," said Mr Hayes.
"I think the focus has been around the nitty gritty stuff like we've got to do an exam, we've got to do CPD, I think there needs to be a discussion to lift your eyes up and have a look at this opportunity.
"If accountants are going to stake themselves in this market, they've been given preferential positioning relative to the broader advice market – there's this opportunity sitting there if they want to take it," he added.
"None of us necessarily likes change but we need to accept that and whilst this is being worked through, look at the bigger picture."
'Fix the law'
Institute of Public Accountants chief executive Andrew Conway accepts that while there is an opportunity for accountants to step into the void and diversify their service offerings, the regulatory regime needs to be addressed to allow accountants to enter the space.
"Every accountant would see it as an opportunity, it is actually a question of them being hamstrung to go and do it," said Mr Conway.
"The frustration that accountants say to us all the time is that this is a natural fit for us and always has been but we can't have the conversation that we were once able to have.
"I accept that there has to be accountants who want to provide advice stepping up to commit to further education but it shouldn't, in our view, be a graduate diploma; it shouldn't be at the expense of throwing out of the window all the study that has been done for your professional qualification. We agree there is an immense opportunity to diverse your practice but we just have to fix the law to allow accountants to do it."
This email address is being protected from spambots. You need JavaScript enabled to view it.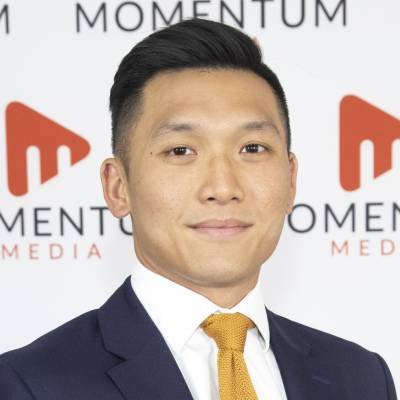 Jotham Lian is the news editor of Accountants Daily, the leading source of breaking news, analysis and insight for Australian accounting professionals.

Before joining the team in 2017, Jotham wrote for a range of national mastheads including the Sydney Morning Herald, and Channel NewsAsia.

You can email Jotham at: This email address is being protected from spambots. You need JavaScript enabled to view it.