At the IPA's National Congress last week, Assistant Treasurer Stuart Robert fielded a question from an audience member who complained of the poor culture at the ATO.
"We constantly have this interaction where there is an assumption made that we are doing things incorrectly or that we are maliciously doing things to impact the government, and that is not the case … we are treated, on average, appallingly," said the audience member, drawing applause from the crowd.
In response, Mr Robert said that under his stewardship, he would be holding the Commissioner and his leaders to the concept of grace.
"Now you and I both know we can't regulate behaviour… but I can expect and demand that the leadership actually lives this concept of culture," said Mr Robert.
"It's why I drive the point of grace. I don't drive fairness. Fairness is something that is sort of hard and tangible and this is fair and that is fair – I want a highly emotive construct called grace.
"I want the ATO to understand and feel what it means to be graceful, and to issue grace. If they're showing grace, they will be fair. And there's a degree of humility and there'll be a degree of understanding. Hence the language is changing from fairness and all those good things we put in mission statements to, 'I want grace'."
Mr Robert further emphasised the importance of culture and would be looking to hold the Tax Office accountable to his standards.
"I used to be one of the defence ministers, and a Chief of Defence Force would often say, 'the behaviour you walk past, or the standard you walk past, is the standard you set," said Mr Robert.
"It applies to ministers too. Standards I allow in the ATO, that I walk past, are the standards I set."
Mr Robert was also keen to include small businesses under his mantra of grace, noting that the ATO would provide concessions and a transition period for micro employers moving on to Single Touch Payroll.
"The ATO is rapidly under me learning the meaning of grace which is unmerited, undeserved favour. And that's what the ATO is now going to show to small businesses. They're going to show enormous grace," said Mr Robert.
"The ATO Commissioner is very in-tuned and is sick of hearing the word grace; we start that conversation every time we talk and we finish it every time we talk- 'Grace, commissioner. We're all about grace'."
This email address is being protected from spambots. You need JavaScript enabled to view it.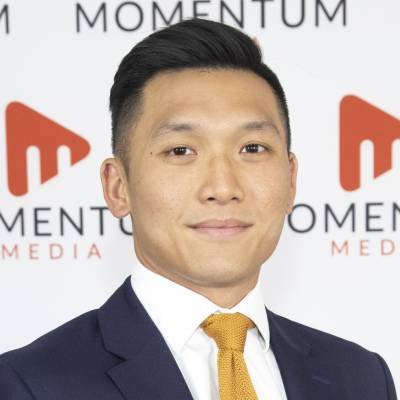 Jotham Lian is the news editor of Accountants Daily, the leading source of breaking news, analysis and insight for Australian accounting professionals.

Before joining the team in 2017, Jotham wrote for a range of national mastheads including the Sydney Morning Herald, and Channel NewsAsia.

You can email Jotham at: This email address is being protected from spambots. You need JavaScript enabled to view it.