Treasury Laws Amendment (Registries Modernisation and Other Measures) Bill 2018 sets out the legal framework for the introduction of DINs – a unique identifier that will provide traceability of a director's relationships across companies, enabling better tracking of directors of failed companies and will prevent the use of fictitious identities.
To date, current application to become a company director requires only a name, an address and a date of birth, with no requirement for a person to prove their identity.
The proposed DIN regime will aim to combat phoenix activity, as well reduce time and cost for administrators and liquidators during the insolvency process by providing a more streamlined tracking of directors and their corporate history.
Under the new requirements, new directors will have 28 days to apply for a DIN from the date they are appointed a director unless they are provided an exemption or extension by the registrar.
Directors that are currently in place will be afforded transitional provisions of 15 months to apply for a DIN from the application days of the new requirement.
Failure to comply with the DIN regime will see a maximum penalty of $200,000 for individuals or $1 million for a body corporate.
Speaking to Accountants Daily, BDO national tax director Lance Cunningham said the new measure was a step in the right direction and would help regulators and creditors readily identify individuals involved in failed companies, and flag higher-risk individuals and entities.
"The introduction of DINs will help curb potential phoenix by improving data integrity and security, including by allowing directors to be identified by a number rather than by other more personally identifiable information such as their name and address," said Mr Cunningham.
"While it will require some additional regulation, it should not be seen as just an additional layer of red tape. It will offer more effective tracking of directors and their corporate history which will reduce time and cost for administrators and liquidators, thus improving the efficiency of the insolvency process.
"Mandatory training in director responsibilities will be required, which will be costly. However, these costs will be outweighed by the reduced time and costs and other efficiencies. From a practical perspective, the new obligations will require all companies to incorporate the DIN registration process as an additional step in appointing directors."
However, Mr Cunningham believes rogue operators might still be able to bypass the measures.
Mid-tier firm Pitcher Partners previously called for an increase in prosecution powers to deter such activity.
"Companies can structure themselves in ways that dodge the new provisions and directors can still exploit the proposed new rules by mis-stating information," said Mr Cunningham.
"Contravention of the proposed new legal obligations constitutes both a civil penalty provision and a criminal offence, however paradoxically, prosecution under criminal law is difficult to prove as the criminal standard of beyond reasonable doubt is a high bar."
This email address is being protected from spambots. You need JavaScript enabled to view it.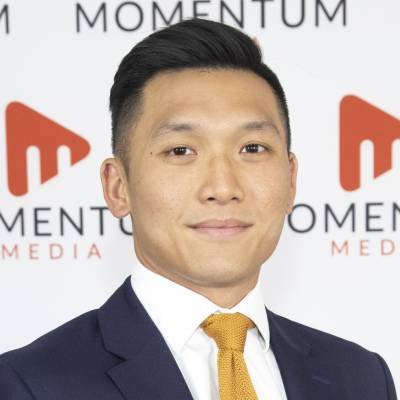 Jotham Lian is the news editor of Accountants Daily, the leading source of breaking news, analysis and insight for Australian accounting professionals.

Before joining the team in 2017, Jotham wrote for a range of national mastheads including the Sydney Morning Herald, and Channel NewsAsia.

You can email Jotham at: This email address is being protected from spambots. You need JavaScript enabled to view it.