Last week, the government released draft legislation to introduce a Consumer Data Right (CDR), which will provide individuals and businesses with a right to access specified data in relation to them held by businesses; and to authorise secure access to this data by accredited third parties.
The CDR is touted to give customers more control over their information, leading to more choices in where they take their business, or more convenience in managing their money and services.
According to Treasurer Scott Morrison, the CDR will apply to the banking sector first, with the energy and telecommunications sector to be added over time.
"The recent Productivity Commission review on Competition in the Australian Financial System reported that the average Australian household could be saving up to $1,000 per year on their home loan if they switched to another lender – but many choose not to or don't know how," said Mr Morrison.
"Many customers need help in managing this complexity – in assessing, selecting and using those offerings. The CDR will enable customers to get assistance and tailored support from third party service providers, by granting access to their data.
"In the banking sector, where it is called Open Banking, the CDR will mean customers can direct their information [to] be shared – including information relating to deposit accounts, debit and credit cards, mortgages, personal and business loans and transaction accounts."
Speaking to Accountants Daily, Institute of Public Accountants (IPA) general manager of technical policy Tony Greco said the proposal will support increased competition in the market at a time when concerns over access to finance have quadrupled in the middle market.
"It will open up the marketplace somewhat. Previously that data wasn't available which meant that alternative providers may not have the mechanism for providing alternative pricing or advice," said Mr Greco.
"I think it's another thing that promotes more competition in the marketplace where previously there's been some restriction on the transfer of data.
"The energy company is a good one where if that data on usage becomes readily available, then any business or individual can provide that and alternative providers can give more meaningful cost comparisons, for example."
While it's not the intended impact of the legislation, there's also a slight chance accountants could see their services weighed up with competitors.
"I think the trend is it will enable competition down the road," said Mr Greco.
"Initially it's aimed at the banks and energy providers and telecommunications, but it will have wider applications and people can request that data and get alternative pricing on all matter of products and services."
This email address is being protected from spambots. You need JavaScript enabled to view it.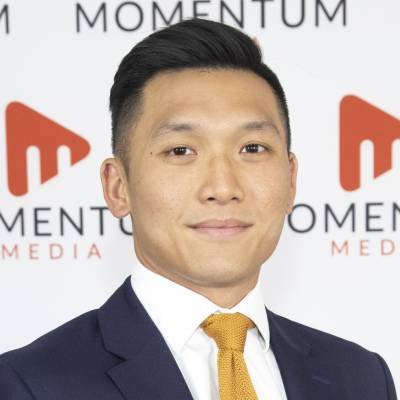 Jotham Lian is the news editor of Accountants Daily, the leading source of breaking news, analysis and insight for Australian accounting professionals.

Before joining the team in 2017, Jotham wrote for a range of national mastheads including the Sydney Morning Herald, and Channel NewsAsia.

You can email Jotham at: This email address is being protected from spambots. You need JavaScript enabled to view it.