The Fair Work Ombudsman (FWO) on Thursday revealed plans of a mass audit of around 50 restaurants, cafes and fast food outlets across 22 suburbs in the Darwin area, including Darwin City, Casuarina, and Palmerston City, to ensure staff are being paid correctly.
The audit was launched after the FWO received tips from a range of sources including anonymous reports suggesting that some employers were underpaying their workers in these areas.
Fair Work Ombudsman Sandra Parker said her office's audit will focus on employers whose staff may be sponsored visa holders, or are otherwise vulnerable to exploitation.
"We know visa holders can be vulnerable if they lack knowledge of Australian workplace laws or have limited English skills," Ms Parker said. 
"Heavily reliant on their employer, they may be reluctant to ask questions about their workplace rights or raise issues."
Ms Parker said the regulator's Darwin audit will see inspectors lend a keen eye to employment records, and whether they're in step with workplace laws. 
"We will hold employers to account if they are not meeting their lawful obligations and take enforcement action where appropriate," she said.
"We will also educate employers about their responsibilities under the law and workers about their rights." 
Ms Parker said protecting vulnerable workers around the country and improving compliance in the hospitality sector were ongoing priorities for the agency.
"Our targeted activities across various cities uncovered high levels of non-compliance around Australia. Unfortunately, the true cost of cheap eats is workers' lawful entitlements," Ms Parker said. 
"We urge any workers with concerns to contact the FWO directly for free advice and assistance." 
The regulator's Darwin audit emerges amid a national blitz of unannounced hospitality audits of eatery districts across Melbourne, Brisbane, Sydney, Adelaide, Perth and Hobart.
In April, a sweeping unannounced audit of Hobart's "cheap eats" district saw the regulator recover $582,450 in wages on behalf of 276 workers across 45 businesses across North Hobart, Salamanca and Battery Point, and Constitution Dock.
As part of its Hobart-wide "cheap eats" audit, Fair Work inspectors found 35 businesses in breach of workplace laws, with 32 of them having underpaid their workers, and 24 failing to meet payslip and record-keeping requirements.
The ombudsman has since issued 34 compliance notices, which resulted in the recovered funds, as well as 22 infringement notices, which have cost businesses a combined $30,030 in fines. 
Since the audit, the ombudsman has launched legal action against a business owner and two of its operators. Zhi Zhi Tan, company director of café Welvin and Kevin, and manager Qingxiang Meng are facing action for failing to comply with a notice that required them to calculate and back-pay wages.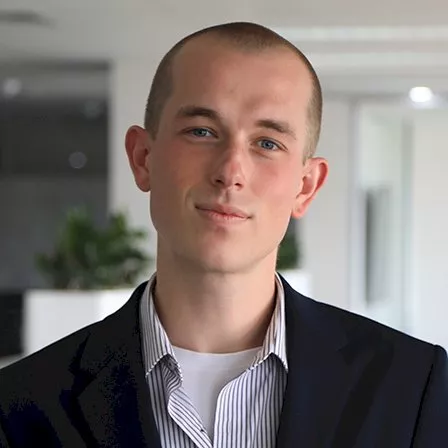 John Buckley is a journalist at Accountants Daily. 
Before joining the team in 2021, John worked at The Sydney Morning Herald. His reporting has featured in a range of outlets including The Washington Post, The Age, and The Saturday Paper.
Email John at This email address is being protected from spambots. You need JavaScript enabled to view it.