Speaking at a tax-time tips seminar on Thursday, Tax Practitioners Board (TPB) member Debra Anderson urged tax agents who haven't already downloaded and made use of their unique tax agent verification badges to do so now.
"We are trying to raise awareness of the symbol through our advertising campaign and other communication channels, encouraging taxpayers to ensure their practitioner is registered by looking for the symbol," Ms Anderson said. 
"It provides you with public recognition that you are registered with the TPB and reassures taxpayers and businesses that you are registered and have the right qualifications and experience to look after the taxpayers.
"The symbol can be used to promote your registered status in a range of your business materials and is downloadable from our site. It contains your personal registered tax practitioner number, so it is a unique symbol for you.
"We're going to send you a link to more information on the single seen and downloaded this afternoon and start using it on all your promotional material, the website, everything."
Fraud will be a primary focus for the TPB heading into tax time. Ms Anderson said it's important that — both for taxpayers and agents — proof of identity documents are assessed with care, particularly when onboarding new clients. 
Ms Anderson warned that it has become increasingly important at a time when working environments may have been disrupted, and practices move towards a heavier reliance on technology and automation.
"As such, it's increasingly important that you manage your practices in a way that minimises the risk of being the target of fraudulent activities," Ms Anderson said. "As we know, criminals are becoming a lot more sophisticated in committing... or they are stealing the identities of consumers and then posing as that consumer to steal tax refunds and superannuation.
"And that can make us tax agents really vulnerable. If you have a new client requesting your services, please make sure you check their proof of identity documents before acting on their behalf.
"A lack of consistency in verifying the identity of clients has led several individual tax practitioners vulnerable to attack, and practices that retain identity documents insecurity are also at greater risk of having those documents stolen, either through physical breaking or a cyber attack."
Ms Anderson's warnings follow joint draft guidance from the ATO and the TPB released in late April in a bid to strengthen the measures that registered tax practitioners follow when verifying the identity of their clients.
The draft guidance, open for submission until 10 June, encourages tax practitioners to voluntarily start adopting the new client verification standard, with a view for the standards to become compulsory following industry consultation. 
"There has been a marked increase of identity crimes since COVID — something we all need to be aware of," Ms Anderson said. "Our guidance will apply to all registered practitioners and then includes practical guidance and examples so you don't fall foul of your obligations and put your registration or business at risk.
"As a practitioner, if you are unable to successfully verify a client's identity, or suspect potential fraud, you should contact the ATO immediately."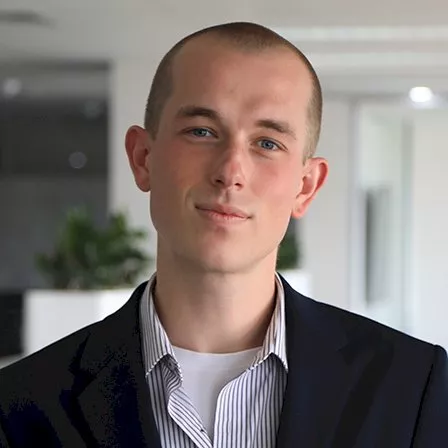 John Buckley is a journalist at Accountants Daily. 
Before joining the team in 2021, John worked at The Sydney Morning Herald. His reporting has featured in a range of outlets including The Washington Post, The Age, and The Saturday Paper.
Email John at This email address is being protected from spambots. You need JavaScript enabled to view it.