Last week, Anderson Tax & Consulting executive director Debra Anderson predicted that the bookkeeping industry would see "many simple bookkeeping jobs going to tax agents especially as more and more tax agents start embracing technology".
The Institute of Certified Bookkeepers executive director Matthew Addison has taken swipe at her comments, saying that they are not in competition despite an overlap.
"History would indicate that the tax agent and accountant are not typically as involved and integrated into the business systems of their clients as are the bookkeepers," Mr Addison said.
"History would also indicate that the time poor compliance and advice driven accountants are not able to spend the time to also be as integrated into the business systems and related technology as are the good bookkeepers.
"We propose that a trend towards 'simple bookkeeping jobs going to tax agents' is not correct and neither should be."
However, Ms Anderson believes technology allows accountants to take over the basic bookkeeping issues.
"Absolutely bookkeepers are much closer to the business and the systems and have a lot of value to add there," said Ms Anderson.
"However, simple opposed to complex bookkeeping is a no-brainer for automation as there is no real value proposition other than compliance objectives.
"With bank feeds, and specifically using bank rules, I have been able to automate [my clients'] very simple bookkeeping to under 10 minutes just focusing on exceptions rather than manual data entry," she added.
"There simply isn't any value to be added in situations such as these. It doesn't make sense to have two people reviewing the same information in these very basic situations."
But Mr Addison believes the role of a bookkeeper is "extremely wide" and has hit back at suggestions that the scope of bookkeepers were limited to data entry and reconciliations.
"Bookkeeping in 2017 and beyond is about providing certainty and understanding to the business on the basis of systems that have efficiently created the data," Mr Addison said.
"Good bookkeepers should be implementing the best technology to enable electronic data creation and interchange. The bookkeeper then reviews the way the program has processed the data, reviews systems, and recommends systems.
"Accounting firms embracing good bookkeepers to deliver the integrated business system management so that good accounting and business results can be provided to enable the accountant or tax agent to do their interpretation, analysis, advice and compliance work, is a far better model," he added.
"Accountants and bookkeepers work together. They are not in competition."
Earlier in the year, Lielette Calleja, director at All That Counts, told The Bookkeeper that firms looking to secure longevity in the Australian market need to take a more open-minded approach to business opportunities, which includes embracing working more closely with accounting practices.
"We've really got to start looking at forming strategic alliances, because the water is getting very grey and murky between bookkeepers and accountants," Ms Calleja said.
"We are moving into each other's spaces, you can't avoid that," she said.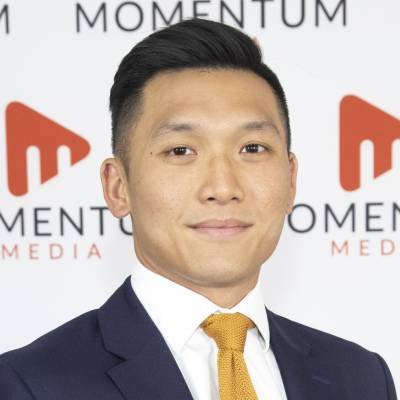 Jotham Lian is the news editor of Accountants Daily, the leading source of breaking news, analysis and insight for Australian accounting professionals.

Before joining the team in 2017, Jotham wrote for a range of national mastheads including the Sydney Morning Herald, and Channel NewsAsia.

You can email Jotham at: This email address is being protected from spambots. You need JavaScript enabled to view it.