Banks go through phases. One of them, the "cleansing" phase, is where they exit any business that no longer fits their lending covenants – illogical as it may sometimes seem.
We're not talking about businesses that have reached the end of the road. We're talking about those that may be struggling in the current conditions – and can turn around, having the potential to fully recover.
Naturally, it takes some time for these businesses to reduce staff, dispose of surplus plant and reduce other expenditure. Those that have done well recently may have expanded property portfolios and have large commitments to meet. The banks too often don't give businesses adequate time and they take the big stick approach, pulling businesses from their owners, terminating relationships and slamming the bank doors shut.
The level of business confidence, and the timing and degree of business contraction, is very sensitive to bank actions in distressed situations. Decisions they make can trigger a cascade of threatened businesses right up and down the value chain.
As short term lending specialists, the concern we have at Quantum Credit is that the banks take severe action too often against companies that remain viable. They simply sell up the business and the owners' assets – long before it is 'too late'. They even strong-arm profitable businesses, and those within lending limits, for breaching revised LVR ratios or other covenants or for the dreaded 'overtrading'.
Over the past year, Quantum Credit has assisted several SMEs which, in our view, were being treated very harshly. Recent examples of how our funding changed, or may have changed, the fortunes of a business include the following:
With a large order book, the bank decided the company couldn't cope. They refused to temporarily increase the overdraft and they wanted the client to refinance.

We didn't ignore last year's net profit of over $1 million, the substantial cash flow, the flexible and receptive attitude of the directors, and the strong security position. Quantum Credit funded the business out of the bank by providing a six-month first mortgage facility. This allowed time for a new CFO to bring better discipline and financial controls to operations and to arrange a refinance package with another mainstream bank in a considered timeframe.
That was the good story. Another client came to us too late:
A well-established engineering firm had been very profitable over many years and the owners had appointed a management team. Like many businesses in their industry, their contract flow slumped recently. Management withheld negative information from the owner, increased headcount and management salaries and lost favourable contracts – all recognised by the owner belatedly.

The bank was concerned but agreed to the rapid debt reduction program offered by the owner. Management and 40 per cent of staff were let go, a quarter of the plant and two properties were sold and working capital controls were overhauled. These active steps had the intended effect: a reduction in overdraft by $1 million.

The bank verbally agreed to continue with a program to reduce the remaining overdraft to an acceptable level over the next few months. Six weeks before the review date, the overdraft had been reduced by a further $600,000 to a negligible level. Despite monthly reporting showing a swing back into the black, the bank suddenly issued a 24 hours' notice to clear debts and later gave the owner 10 minutes' notice that receivers had been appointed. Within two hours, the receiver had advised all the major clients of his appointment and 50 per cent of the staff were made redundant. All this in a small country town - the devastation will be massive.

We got the call to assist too late – but we're confident we may have changed the outcome.
With 14 years' experience in the short term lending arena, Quantum Credit has helped out many SMEs with urgent, temporary funding solutions – saving and protecting reputations vital in today's commercial environment. The irony so often is that a short-term lender manages the high-care phase for a distressed company and then returns it fit and healthy to where it should be – in a mainstream bank.
If you're an adviser or accountant to a fundamentally good business client that has fallen on hard times, and you believe in a second chance for it, why not give Quantum Credit a call? We are good listeners and willing to discuss any scenario that you may have. You'll never know what situation might be saved if you don't ask. At Quantum, our motto is "Let's Talk" – so give us a call.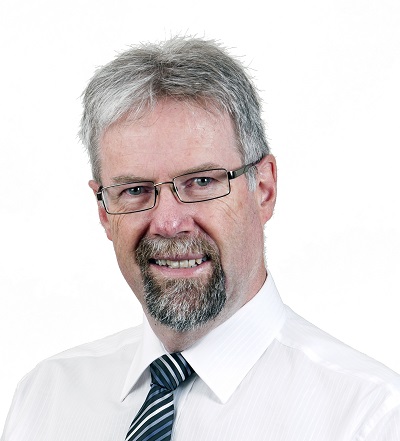 Peter has 18 years' experience in the Australian banking industry, having risen to branch management level, and 21 years' experience as a finance broker. He has spent the last 11 years at the helm of the Quantum Group's finance broking entity, Total Flexi Finance. Peter brings to the group a vast amount of experience in residential, commercial and equipment finance. At Quantum Credit, Peter is a business development executive involved in all aspects of the loan sales process, from application through preliminary assessment, deal preparation and credit submission to loan negotiation and settlement.
Email:                         This email address is being protected from spambots. You need JavaScript enabled to view it.            
Peter's mobile:              0419 913 622
Web address:               http://www.quantumcredit.com.au/