Accountants in the job market ranked remuneration their first consideration with work/life balance second and career development a distant third.
But they are less driven by money than salespeople and way behind their peers in insurance, banking and finance.
The findings, in a survey of more than 11,000 people during the last quarter of 2021 by recruitment website SEEK, shed light on what motivates the profession as vacancies skyrocket.
The head of customer insights at SEEK, Elyssia Clark, said there were more than 8,700 accounting jobs currently listed with demand highest for financial accounting and reporting roles, accounts officers and clerks, payroll, and business services and corporate advisory positions.
"The Great Job Boom is certainly playing out in the accounting industry with job ads up 33 per cent year-on-year," she said.
"However, we're also in a candidate-short market, which means fewer people are applying for roles.
"For businesses looking to recruit accounting professionals, it's never been more imperative that they understand the key drivers of attraction when accepting a job."
The survey found the top five drivers for accounting roles are salary and compensation with an importance score of 27.3 per cent, work/life balance at 22.2 per cent, career development at 12.2 per cent, job location at 8.5 per cent and the organisation's culture at 7.7 per cent.
Ranked low among accountants' priorities are the company's size and reputation, its corporate social responsibility and even the traits of co-workers.
Fellow professionals in insurance, finance and banking gave an importance score of 33.6 per cent to salary but work-life balance got just 17.5 per cent and job location a mere 4.2 per cent.
Perhaps reflecting the buoyant state of the job market, both ranked job security low, at 6 per cent and 6.3 per cent respectively.
SEEK has branded its insights the Laws of Attraction and Ms Clark said they offered a comprehensive data tool "to truly understand what makes candidates in the accounting industry tick".
"Focusing on what you can offer the candidate regarding compensation, work-life balance and career development opportunities will help set your business apart from your competitors to get talent through the door," she said.
SEEK data also revealed the accounting industry roles with the fastest growing average salaries (over $110,000):
Systems analyst: $118,000 (+10 per cent a year)
Business analyst: $116,712 (+8

per cent

a year)
Audit manager: $131,443 (+8

per cent

a year)
Reporting manager: $148,809 (+7

per cent

a year)
Service manager: $128,602 (+7

per cent

a year)
The survey, conducted between September 3 and December 31 last year, quizzed 11,585 Australians over 18 looking to change jobs in the next two years. The sample size for accounting was 486.
The survey results can be found at: https://www.seek.com.au/loa/datalab?driver=INDUSTRY&driverOptions=Accounting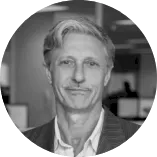 Philip King is editor of Accountants Daily and SMSF Adviser, the leading sources of news, insight, and educational content for professionals in the accounting and SMSF sectors.
Philip joined the titles in March 2022 and brings extensive experience from a variety of roles at The Australian national broadsheet daily, most recently as motoring editor. His background also takes in spells on diverse consumer and trade magazines.
You can email Philip on: This email address is being protected from spambots. You need JavaScript enabled to view it.