Joining BDO's Melbourne office is tax partner Michelle Bennett and project and infrastructure partner David Kwong.
Meanwhile, BDO's Brisbane office has welcomed Ally Flint, who joins as a partner within the firm's project and infrastructure advisory business.
Ms Bennett joins BDO from KPMG where she was an indirect tax partner.
Throughout her 25 years' advising clients on GST, stamp duty and land tax matters, Ms Bennett has gained particular expertise in property and infrastructure investments, mining, manufacturing, private equity acquisitions and integrations, and managing interactions with the revenue authorities across the business life cycle.
Mr Kwong, who brings over 15 years' experience to BDO, specialises in providing advice on complex infrastructure projects, precinct regeneration, and public policy initiatives.
Prior to joining BDO, Mr Kwong led the Australian and Pacific infrastructure and precincts advisory practice area for a global consulting firm listed on the New York Stock Exchange. He holds extensive experience in helping private and public clients solve problems around how infrastructure should be conceived and delivered, a statement from BDO confirmed.
Meanwhile, Ms Flint, joins BDO from Deloitte where she was a principal in economics. According to BDO, Ms Flint's new role will see her apply her industry leadership in regional economics, land-use modelling and demand forecasting to inform business intelligence across sectors with a need for evidence-based planning.
"We continue to see extraordinary demand for skills in our sector and this is reflected in how we are servicing our clients, attracting high calibre talent and retaining and promoting great people," BDO's chief executive partner, Tony Schiffmann, said off the back of the appointments.
In addition to the hiring of the three new partners, BDO has also confirmed the internal promotion of five new partners.
Effective January 2022, Will Tuffley has been elevated to partner, business services; Quin Rijnders to partner, forensic services; Rebecca Thomson to principal lawyer, migration services; Anders Magnusson to partner, BDO Econsearch; and, Sunita Popp to partner, audit.
"Most pleasingly, our internal pipeline of partners and future leaders is incredibly strong. We don't shy away from nurturing our talent and we remain committed to developing the people who will guide our firm in the years ahead,"  Mr Schiffmann added.
"We are building a generation of proactive advisers of the future, and utilising the diverse skills of our people remains a priority."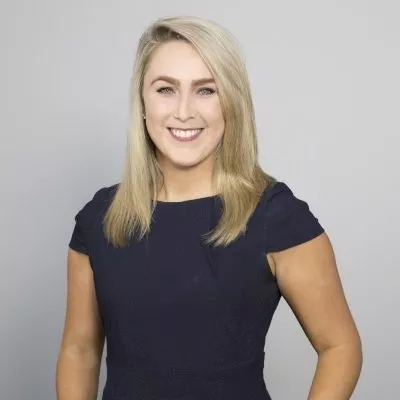 Emma Ryan is the deputy head of content at Momentum Media and editor of the company's legal publication, Lawyers Weekly.
Emma has worked for Momentum Media since 2015 and has been responsible for breaking some of the biggest stories in corporate Australia. In addition, she has produced exclusive multimedia and event content related to the company's respective brands and audiences.
A journalist by training, Emma has spent her career connecting with key industry stakeholders across a variety of platforms, including online, podcast and radio. She graduated from Charles Sturt University with a Bachelor of Communications (Journalism).