Forensic accountant TJ (Theunis) Koekemoer has joined Clayton Utz's national forensic and technology services (FTS) team.
Mr Koekemoer is based in Brisbane and brings more than 20 years' international experience at big four accounting firms to his new role at Clayton Utz. Most recently, he held the role of principal – forensic services at Deloitte.
Throughout his career, Mr Koekemoer has advised both private and public sector clients, including government at all levels, in relation to forensic accounting, fraud, corruption and misconduct investigations, forensic data analytics, and fraud, corruption and compliance program development and assessment.
"TJ's background and experience advising clients across a range of industry sectors and issues means he really understands what approach is required to deliver the right solution for the client," said Clayton Utz FTS national practice group leader and partner, Paul Fontanot.
"Having him in Brisbane – where we have a growing team – also gives us another senior on-the-ground presence alongside FTS Senior Manager Scott Murphy."
Commenting on his new role, Mr Koekemoer said he was looking for the opportunity to work in a law firm environment and provide a "truly holistic approach to client matters that required forensic accounting and analysis as part of the solution".
"Our clients are operating in a heightened regulatory environment in which it is not enough to be reactive from a compliance perspective; they need to be proactively identifying and mitigating fraud and corruption risks," he said.
"For example, the Australian Government is continuing its efforts to enhance the regulatory environment through the proposed establishment of the Commonwealth Integrity Commission and the long-awaited Crimes Legislation Amendment (Combatting Corporate Crime) Bill 2019 that, among other things, will create a new offence of failing to prevent foreign bribery occurring through their operations. That requires an understanding of where the risks are to develop a proper compliance response.
"Clients are also under increasing pressure to demonstrate their ESG credentials, including, for example, providing evidence that they are making efforts to eliminate modern slavery in their supply chains. We'll be able to present solutions to clients as part of a broad suite of legal services available to them."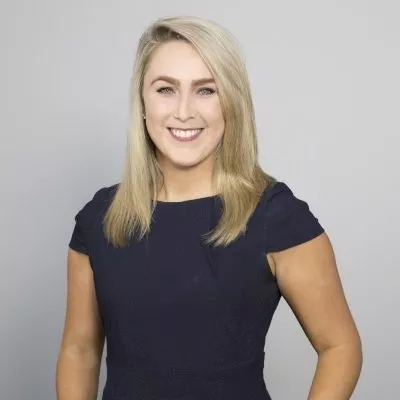 Emma Ryan is the deputy head of content at Momentum Media and editor of the company's legal publication, Lawyers Weekly.
Emma has worked for Momentum Media since 2015 and has been responsible for breaking some of the biggest stories in corporate Australia. In addition, she has produced exclusive multimedia and event content related to the company's respective brands and audiences.
A journalist by training, Emma has spent her career connecting with key industry stakeholders across a variety of platforms, including online, podcast and radio. She graduated from Charles Sturt University with a Bachelor of Communications (Journalism).