Deloitte on Tuesday announced the appointment of former AFP commissioner Andrew Colvin, who will join the firm as a financial advisory partner in the its forensic practice based in Canberra.
Mr Colvin most recently headed the National Bushfire Recovery Agency as national co-ordinator at the request of Prime Minister Scott Morrison in 2020, after stepping down as Commissioner of the Australian Federal Police in 2019, after five years in the role and 30 years of service.
Deloitte financial advisory managing partner David McCarthy welcomed the appointment and the wealth of expertise Mr Colvin brings with him to the firm.
"He has extensive experience as a leading executive, running complex organisations and responding to complex justice, national security and natural disaster response challenges," Mr McCarthy said.
"He is an invaluable addition to our already market-leading forensic investigation and advisory team."
Deloitte's public sector and public policy national leader, Ursula Brennan, said she looks forward to seeing Mr Colvin help the firm's clients, particularly those across the public sector, address exceedingly complex challenges.
"He is eminent in a wide range of major national and global law enforcement and forensic issues, including financial crime, counter-terrorism, anti-money laundering, human trafficking and law enforcement strategy, and highly skilled in public policy, international relations and stakeholder engagement," Ms Brennan said.
"Andrew is well known for his AFP career, but perhaps not as much for the incredible work he has done in leading the national response to the devastating 2019–20 bushfire emergency, including amid the limitations imposed on the country by COVID-19."
Speaking on his appointment, Mr Colvin spoke highly of his experiences in the public sector, and the opportunity it gave him to address complex issues, before welcoming the challenge to work with Deloitte on delivering "equally positive outcomes" for the firm's clients.
"In this next stage of my career, I look forward to delivering equally positive outcomes for our clients across critical areas such as organisational transformation, conduct, regulatory and financial crime risk…," Mr Colvin said.
"With its commitment to impactful work, a great culture and strong advocacy for diversity and inclusion, I know Deloitte is the place for me to continue to add value and make a difference."
Mr Colvin's appointment was announced along with five others, one of whom will come from PwC, and four others will join Deloitte's risk advisory business from KPMG.
From October, Daniel Houseman, Peter Sexton, Maura Barreto and Adrian Jager will each join Deloitte from KPMG, while Nicole McDonald, who joins the firm from PwC after almost two decades, has been appointed partner effective immediately.
Ms McDonald has joined the firm with a specialty in digital and technology risk, based in Sydney. She has spent over a decade working across various markets, including in Hong Kong, China and Singapore.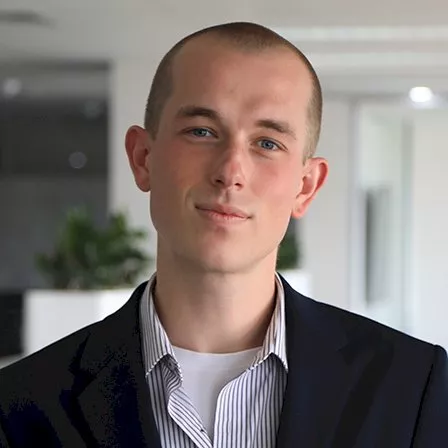 John Buckley is a journalist at Accountants Daily. 
Before joining the team in 2021, John worked at The Sydney Morning Herald. His reporting has featured in a range of outlets including The Washington Post, The Age, and The Saturday Paper.
Email John at This email address is being protected from spambots. You need JavaScript enabled to view it.