BDO Australia on Friday announced the appointment of 10 partners to the firm's leadership, bringing the firm's partnership to 222 nationwide, which BDO chief executive Tony Schiffmann has chalked up as a sign of increasing client demand and continued growth.

"It has been a big year for BDO with extraordinary demand for skills in our sector," Mr Schiffmann said. "These most recent promotions and appointments strengthen our market offering and are quite evenly spread across tax, advisory and audit areas.

"We've responded by nurturing a distinct culture — which is reflected in how we are servicing our clients, attracting high-calibre talent and retaining and promoting great people — a culture which the market has clearly recognised."

In announcing the promotions, the firm touted what it has described as a "strong pipeline of future leaders". Of the 25 partner promotions, 10 were admitted from within the firm, while the remaining 15 were brought in from other firms.

BDO said that over the same period, the firm also appointed 55 associate directors.

Mr Schiffmann said that it's the firm's culture that has seen it become a popular pick among those looking for a change at other firms.

"We continue to invest heavily in our people-centric approach and build upon our positive brand values and behaviours," Mr Schiffmann said. "Culture is a key differentiator for people looking to move or join a professional services firm.

"We have cultivated a culture that is an attractive proposition to quality talent who are looking to grow and become part of a successful and growing firm."

The latest round of partner promotions follows a raft of big-name poaches earlier in the year, which included six partners who joined BDO from big four firms including four from Deloitte, one from PwC and another from KPMG.

Mr Schiffmann touted a similar line on workplace culture in February, when he said that the firm's focus on its people and culture had paid off, as it recorded a fivefold increase in the number of partners it had attracted from other firms.

"With the focus on digital over the last year or two, the emphasis on people seems to have been lost somewhat across our profession," Mr Schiffmann said. "We are still very much an industry built around our people.

"The way our people responded during COVID was simply outstanding. This reinforced the quality of the BDO team. Our view is that the ability of firms to attract and retain the right people will be a key success factor for all firms in a post-COVID world.

"2020 challenged many of us to reassess our priorities, and it is no secret that our distinctive, people-centric firm culture is well regarded in the industry… that is not going unnoticed; our staff retention rates are at record highs while the number of people approaching us has increased significantly."
A full list of BDO's partner promotions can be found below:
Anna Berryman
Byron Watson
Darren Stacey
Elizabeth Blunt
James Ainsworth
Jane Bowen
Maryanne Carter
Matt Williams
Pulin Desai
Svetlana Kolyasnikova
Darren Black
John Borchi
Jodie Knowlton
Craig Mitchell
Salim Biskri
Matt O'Byrne
Sam Venn
William Campbell
John Bresolin
Grant Cameron
Matthew Duggan
Steve May
Elina McKerrell
Grant Morris
Ross Widdows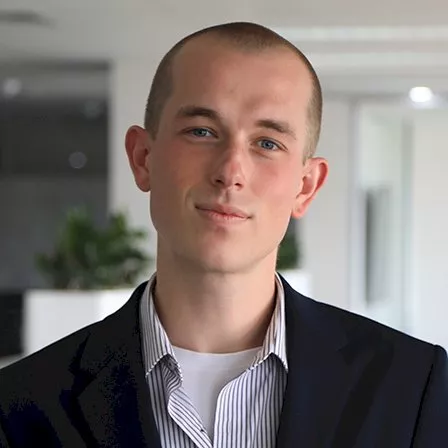 John Buckley is a journalist at Accountants Daily. 
Before joining the team in 2021, John worked at The Sydney Morning Herald. His reporting has featured in a range of outlets including The Washington Post, The Age, and The Saturday Paper.
Email John at This email address is being protected from spambots. You need JavaScript enabled to view it.