Moore Australia on Wednesday announced the appointment of Vanessa Wu, Colin Prasad, Simon DePaoli and Lucie McKenna to its partnership, while Thomas Thai, Linvani and Tanya Browning have each been promoted to associate director.
Ms Wu joins the partnership from the network's Melbourne outpost, where she works with a focus on tax, accounting, superannuation and business structure advice, predominantly to small and medium-sized clients.
She joined Moore Australia from PKF, where she was director of business advisory, just over two years ago.
Mr Prasad also joins the partnership from Victoria. Over the course of his career, his advice has largely catered to mid-to-large multinationals and smaller tech start-ups.
Mr Prasad joined the network in 2013 after spending two years at Moss Capital as a director.
Mr DePaoli, too, is based in the network's Melbourne office. He has more than 12 years' experience working in business advisory, and specialises in international taxation and financial accounting.
Before joining Moore Australia in 2018, Mr DePaoli spent nearly four years at CST Tax Advisors as managing director, and three years at Deloitte as a manager before that. He has held posts around Australia and in Hong Kong.
Moore Australia board member and managing partner Steve Sakkas welcomed the new appointments, saying their promotions reflect each of their commitments to the firm's clients.
"On behalf of the Moore Australia Board, I would like to congratulate our new directors and associate directors on their new positions," Mr Sakkas said. "Their promotions are a reflection of their persistent effort to help make our clients thrive, in a world that continues to change."
The new partnership appointments coincide with the one-year anniversary of the network's rebrand from Moore Stephens to Moore Australia in July last year.
Moore Australia's new partners are the latest in a series of leadership changes across the network so far this year, after it appointed David Tomasi as its new global leader in May. His was one of five new global leadership appointments made on the same day.
Other appointments included in the announcement were that of Dan Natale to global leader of real estate and construction. Mr Natale was formerly managing partner at one of the Moore network's partner firms, Segal.
Graham Tyler, formerly chairman of partner firm Moore Kingston Smith, was appointed as global leader of the network's media operations, while Mark Fagan, partner at Citrin Cooperman & Company, was appointed global leader of manufacturing and distribution.
Costas Constantinou, managing partner at Moore Greece, rounded out the flurry of appointments, with his new role as global leader of the network's maritime operations.
Moore Global CEO Anton Colella said in May that the appointments will give the network a better chance of becoming the most respected professional services network in its tier, globally.
"At the heart of our strategy, we aim to be the world's most respected professional services network, and to drive that business strategy forward and lead our global community, we need an exceptional leadership team," Mr Colella said.
"David has already proven his dedication to supporting our business growth, and I'm confident that within his new role, he will continue to shape our business, helping our clients and the wider Moore Global team tackle the key challenges of modern business, and ultimately help them thrive."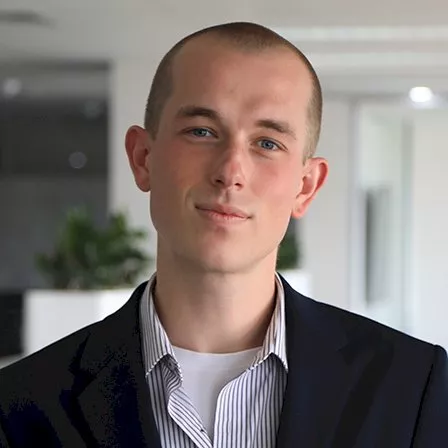 John Buckley is a journalist at Accountants Daily. 
Before joining the team in 2021, John worked at The Sydney Morning Herald. His reporting has featured in a range of outlets including The Washington Post, The Age, and The Saturday Paper.
Email John at This email address is being protected from spambots. You need JavaScript enabled to view it.