William Buck on Friday announced the appointment of Jamie McKeough to chair, after Nick Hatzistergos announced that he would step down from the role after a 13-year tenure.
Mr McKeough joined the firm 33 years ago, and has been deputy chair of the board for the last 11 years.
Speaking on the appointment, Mr McKeough said the firm will continue to pursue positive change on behalf of its clients under his leadership by developing new talent and prioritising innovation across all services.
"We will continue to co-invest and look for opportunities to grow both organically and through strategic mergers and acquisitions," Mr McKeough said, "which enable us to deliver innovative solutions and increased value and choice for our clients.
"We will do this alongside our pursuit to create positive change in the lives of our people and clients. This reflects our 'Changing Lives' philosophy and is embedded in the key pillars of our five-year strategic plan which is centred on people, clients and collaboration.
"We will deliver on these pillars by developing our people, continuing to establish new services, embedding innovation into our decision-making and facilitating and embracing digital transformation."
Mr McKeough said he was grateful for the opportunity to chair the board and thanked Mr Hatzistergos for his contribution to the firm's growth over the course of his tenure.
"When Nick took over in 2008, the group was experiencing challenges," Mr McKeough said. "He stood up when strong leadership and vision was needed."
Over the course of Mr Hatzistergos' tenure, the firm's turnover grew from $25 million in 2008, when it had 30 directors, to $130 million, with nine offices across Australia and New Zealand, led by some 100 directors.
His tenure also saw the formation of what the firm has described as several strategic equity partnerships. The firm also joined Praxity Global Alliance, the world's sixth-largest accounting group, during Mr Hatzistergos' 13-year stretch as chair.
Speaking on Mr McKeough's appointment, Mr Hatzistergos said the incoming chair has proven himself to be an "outstanding leader" with strong lateral thinking.
"Jamie has driven growth and development of the Adelaide office, has played an enormous role in building the William Buck brand, and has led the business advisory team from a small team in its infancy to one that today makes up the largest part of our practice across Australia and New Zealand," Mr Hatzistergos said.
"I have no doubt that Jamie is the right person to lead the next stage of growth at William Buck."
In his new role at the firm, Mr Hatzistergos will continue working on the board, and as managing director of William Buck NSW, where he's set to focus on fostering emerging talent across the firm's Sydney offices.
He will also continue his work as a member of the Praxity Global Management board.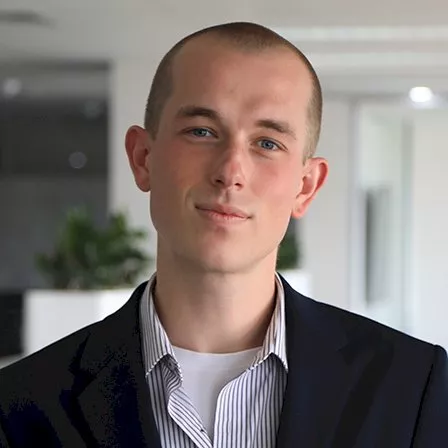 John Buckley is a journalist at Accountants Daily. 
Before joining the team in 2021, John worked at The Sydney Morning Herald. His reporting has featured in a range of outlets including The Washington Post, The Age, and The Saturday Paper.
Email John at This email address is being protected from spambots. You need JavaScript enabled to view it.