KPMG on Thursday announced the appointment of 74 new partners as part of its new partner intake, which includes the appointment of 33 partners and executive directors in January.
Of the 74 admitted to the partnership, 54 were promoted from within, and 20 came from other firms, with the majority of them going to the firm's management consulting division, which landed 20 new partners as a result of climbing client demand.
The firm's management consulting unit was closely followed by audit, assurance and risk consulting, which landed 17 new partners, while 17 new partners joined the deals, tax and legal division.
KPMG's mid-market enterprise division welcomed 12 new partners, which the firm attributes to strong growth across its regional offices in Australia, while its innovations, solutions and ventures unit landed two new partners, and its specialist and high-growth business division welcomed one partner.
KPMG chief executive Gary Wingrove said each of the new partner appointments reflects the accelerated digitisation of the ways the firm's clients do business.
"Our new partner line-up reflects how we are supporting our clients to grow and adapt to the changing world," Mr Wingrove said. "We continue to focus on attracting and retaining the best people with diverse skill sets and experience.
"Most of our new partners over the past 12 months were internal promotions, demonstrating our commitment to developing and progressing our people in their careers. I'd like to congratulate all those who have been promoted, and welcome those who have recently joined the firm."
From within, the audit, assurance and risk consulting division promoted Alexander Graham; Bartosz Piwcewicz; Cecilia Storniolo; Duncan Stevens; Gavin Rosettenstein; Glenn Brooks; Jessica Dillon; Joshua Pearse; Keiichi Tsuzurahara; Luke Sullivan; Nicola Buddee; Quang Dang; and Sam Grose. Chris de Wit joined the unit from Westpac; Kathleen Conner from Promontory Financial; Richard Donaldson from Oliver Wyman; and Sue Bradford from the Commonwealth Bank of Australia.
The deals, tax and legal division promoted Alex Patrick; Denis Larkin; James Arnott; Kelly Chong; Louis Bevilacqua; Louise Skilbeck; Matt Ervin; Philip Jones-Hope; Thomas Lord; Tony Moussa; Wendyn Robinson; and Yang Yang. Gabby Burcul joins the partnership from Rio Tinto; Jason McQuillen from PwC UK; Katrina Piva from EY; Linda Blore from Macquarie Group; and Lisa Butler Beatty from the Commonwealth Bank of Australia.
Meanwhile, innovation, solutions and ventures promoted Ben Forrest and Laszlo Peter, both from within, and Business Services promoted Kristin Silva; Nadia Ponsonby; Steve Jackson and Trent Duffield; while Dorothy Hisgrove joins the unit from PwC.
From within, the enterprise unit promoted Anna Chong; Joshua Leo; Julie Dolan; Kaajal Prasad; Kate Rowswell; Neil Ediriweera; Peter Bentley; Meter Marczenko; Simon Campbell and Wayne Gatt; while Sascha Adams joins the unit from Deloitte.
The management consulting unit has promoted Andrew Peel; Ben Kilpatrick; Brendan Gialouris; Danny Flint; Dan Jefferson; Grant Dixon; Louise Pogmore; Nina Spiccia; Peter Harmston; Sally Coulston; Samantha Durban; Steve Pratley; and Susie Quirk.
Meanwhile, Alex Moreno joins the unit from Accenture; Barry Sterland from AGL; Christiane Brendel from BHP; Danielle Malone from PwC; David Cummins from PwC; Drew Baker from IPAA; and Sarah Varghese from Jacobs.
The specialist and high-growth ventures unit in January welcomed Benjamin Be, from ANZ, as the only partner promotion in the unit.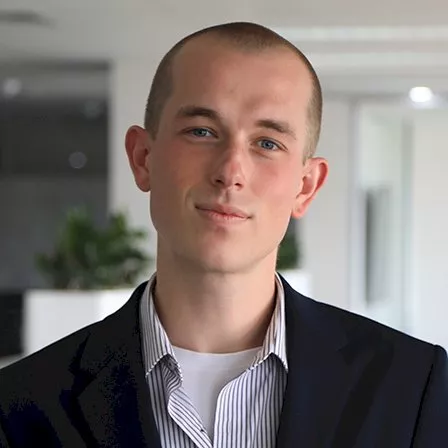 John Buckley is a journalist at Accountants Daily. 
Before joining the team in 2021, John worked at The Sydney Morning Herald. His reporting has featured in a range of outlets including The Washington Post, The Age, and The Saturday Paper.
Email John at This email address is being protected from spambots. You need JavaScript enabled to view it.