The Governance Institute of Australia on Wednesday announced the appointment of Caron Sugars, a risk and controls advisory partner at KMPG, to its board.
Ms Sugars first became involved with the association in 2007, when she was a course director. She has also worked with the Subject Advisory Council, the Governance Institute's Western Australia Council, and has also regularly presented at the association's short courses and certificates.
Ms Sugars joined the KPMG partnership in 2017, after joining the firm as a director in 2007.
Speaking on her appointment, Ms Sugars said she was delighted and flattered to join the board of the association.
"I have seen so many careers and lives expand because of people joining the Governance Institute family," Ms Sugars said. "I'm delighted — and flattered — to have been chosen to join the board where I can contribute to the growth of this amazing organisation."
Ms Sugars' appointment to the board was announced alongside that of Greg Hanigan, a risk partner who joined IOOF in June, who has been a Governance Institute Tasmanian Council member since 2016.
Before he joined IOOF, Mr Hanigan spent six months as senior risk partner at NAB on a contract, and 12 years before that at Tasplan Super, most recently in the role of chief risk officer, which he stepped down from in January.
Mr Hanigan said the appointment comes at an exciting time, and that he looks forward to working with the board to serve their members as best they can.
"This is an exciting time to be joining the board, as Governance Institute looks to deliver many new improvements for our members to assist them to promote good governance in their organisations," Mr Hanigan said.
"The Governance Institute member community provides a trusted network for governance professionals to access useful training, practical tools and insights. I look forward to working with the board in their pursuit of providing valued services to our members."
Welcoming both appointments, Governance Institute chief executive Megan Motto said each will play a pivotal role in overseeing the association's strategic direction.
"We are delighted that Caron and Greg have joined Governance Institute's board, and know they will play an integral role in helping set — and oversee — the future strategic direction for the organisation," Ms Motto said.
"The role of the board is particularly crucial in these current times with the governance and risk management profession in the spotlight like never before. It is therefore so important to have experts such as Caron and Greg on the board."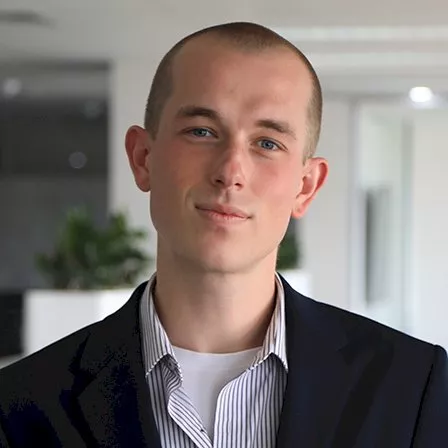 John Buckley is a journalist at Accountants Daily. 
Before joining the team in 2021, John worked at The Sydney Morning Herald. His reporting has featured in a range of outlets including The Washington Post, The Age, and The Saturday Paper.
Email John at This email address is being protected from spambots. You need JavaScript enabled to view it.