Matthew Williams joins the mid-tier firm from Deloitte, where he spent the last 24 years, 14 of which as partner. 
Mr Williams held a variety of roles at Deloitte. Recent years have seen him deliver the big four firm's risk advisory services to clients with a focus on the New South Wales public sector.
BDO Sydney managing partner Grant Saxon welcomed Mr Williams' appointment and lauded his experience across all levels of government. 
"We're delighted to welcome Matt who brings with him over 25 years of experience in delivering assurance services to clients, with a focus on the New South Wales public sector," Mr Saxon said. 
"With the public sector playing such a critical part in the post-COVID economic recovery, all tiers of government in Australia are facing a period of rapid change, and complexity as demand for innovation in how services are delivered to our communities grows.
"As one of Australia's fastest-growing consulting and advisory firms, it is critical that BDO has the right team in place to provide government agencies and departments with the advice and assurance services they need to tackle the structural barriers that stand in the way of enabling change. Matt will be a key member of that team."
Welcoming Mr Williams to the firm, BDO's lead advisory partner in Sydney, Sebastian Stevens, touted Mr Williams' experience in the market and described his appointment as one of suitable timing.  
"Matt has excellent knowledge and experience with government clients and his long-standing relationships within this market will be invaluable to the firm," Mr Stevens said. 
"He has wide-ranging skills across assurance, compliance, risk consulting, business continuity planning, data analytics, work health and safety and IT assurance.
"BDO's risk assurance and advisory experts dig deep to help organisations identify and resolve threats. We are at a crucial time for promoting resilience, particularly in the public sector which has faced significant challenges in responding to COVID-19."
Mr Williams said the move is an exciting one, describing it as an opportunity to apply his knowledge of the space to BDO's existing offering. 
"Having met a number of career milestones in establishing teams and servicing public sector clients in NSW," Mr Williams said, "I'm eager to bring my deep knowledge of the public sector to build on BDO's existing offering."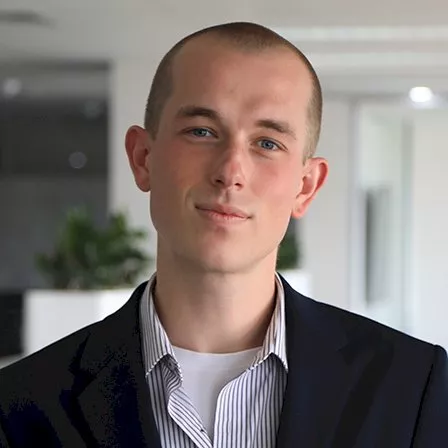 John Buckley is a journalist at Accountants Daily. 
Before joining the team in 2021, John worked at The Sydney Morning Herald. His reporting has featured in a range of outlets including The Washington Post, The Age, and The Saturday Paper.
Email John at This email address is being protected from spambots. You need JavaScript enabled to view it.