Treasurer Josh Frydenberg on Thursday announced the appointment of Joe Longo as the new chair of the Australian Securities and Investments Commission (ASIC).
Mr Longo will join the regulator from law firm Herbert Smith Freehills in Perth as a financial services lawyer. Before that, Mr Longo spent 17 years at Deutsche Bank, serving as general counsel in Hong Kong and London.
He also spent four years as national director of enforcement at ASIC between 1996 and 2000.
The government has also appointed his new deputy, ACCC commissioner Sarah Court, who will replace Daniel Crennan as deputy commissioner, becoming second-in-charge at ASIC.
Announcing the appointments, Mr Frydenberg welcomed Mr Longo and Ms court, saying the regulator will benefit from their combined experience across both private and public sectors.
"I congratulate Mr Longo and Ms Court on their appointments," Mr Frydenberg said. "They are both highly qualified and experienced individuals with a deep understanding of both the private and public sectors.
"ASIC will benefit from their understanding of regulatory settings, insight into business and their strong leadership."
The announcement follows Mr Shipton's temporary return to the regulator as chair after taking forced leave while the government set an investigation into motion to decipher whether using regulator funds to pay for personal tax services was appropriate. 
Mr Shipton, who was appointed as chair in 2017, announced in October last year that he would step aside from the role pending a formal review after Auditor-General Grant Hehir revealed that ASIC paid KPMG $118,557 for the provision of tax services for the then-incoming Mr Shipton.
Mr Frydenberg in January announced that Mr Shipton would be permanently stood down, but would return to the regulator as chair until a suitable replacement had been found, despite the independent review's findings, led by Dr Vivienne Thom, clearing Mr Shipton of any wrongdoing.
Both Mr Frydenberg and Mr Shipton in January agreed "that in the best interests of ASIC", a new chair should be appointed.
Mr Frydenberg on Thursday thanked Mr Shipton for his service. 
"Mr Shipton has shown great commitment and dedication to ASIC during his three years as chair, and I thank him for his service," he said. "I look forward to his continued assistance during the transition and wish him all the best in his future endeavours."
Mr Shipton congratulated the appointments of Mr Longo and Ms Court, commending each of their track records both domestically and internationally, before signalling a smooth leadership transition. 
"On behalf of the ASIC commission and team, I'd like to congratulate Joe Longo on his appointment as the next ASIC chair and Sarah Court as an additional deputy chair," he said. "Joe is known to many at the agency from his time as National Director Enforcement from 1996–2000 and subsequent interactions as a lawyer at Herbert Smith Freehills.
"His wealth of domestic and international experience will serve ASIC well in the vital work it does in supporting the financial system and economy, especially as Australia recovers from the downturn caused by the COVID-19 pandemic."
He added: "We are also pleased to welcome Sarah Court, who joins as deputy chair from the Australian Competition and Consumer Commission. Again, we know Sarah very well and appreciate the skill and experience she brings from our regulatory counterpart.
"We will work with Joe and Sarah over the coming weeks to manage a smooth transition to his leadership of the organisation."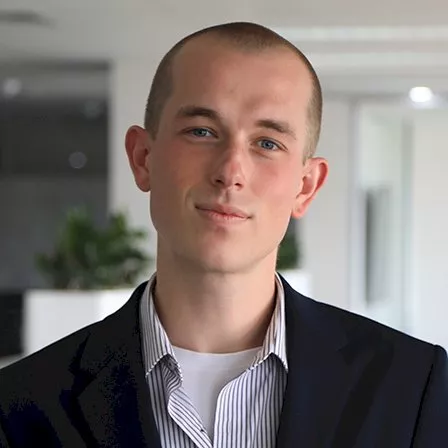 John Buckley is a journalist at Accountants Daily. 
Before joining the team in 2021, John worked at The Sydney Morning Herald. His reporting has featured in a range of outlets including The Washington Post, The Age, and The Saturday Paper.
Email John at This email address is being protected from spambots. You need JavaScript enabled to view it.