Mr Irwin will assume the role from 1 July, taking over from Rob Southwell, who will now step down after nine years as managing partner. 
Mr Irwin has spent the last 18 years as chief operating officer of the firm's Sydney bureau, and managed the operational and technological elements of the firm's merger with Moore Stephens in 2015. 
He also managed the firm's relocation to Darling Park, along with its operational response to the pandemic. 
"I am proud of what I have achieved throughout my time as COO at Pitcher Partners Sydney," Mr Irwin said. 
"I have led the firm's transformation journey, from the operational, technological and change management elements of our merger with Moore Stephens to navigating the firm's response to COVID-19."
Speaking on his new role, Mr Irwin said that he plans to bring an operational approach to the firm's overarching strategy and look to work on further developing its client relationships. 
He said: "I am a strong believer that you cannot separate strategy from operations in a general business sense. My role as COO has largely been about developing and executing strategy, and now I am excited to lead the charge as we evolve the way we look after our clients and our people."
Mr Southwell will step down as managing partner after nine years in the role. He joined the firm 21 years ago and spent 16 of them as partner.
He will remain at the firm in a strategic advisory role, which will see him mentor younger team members over the next 12 months. 
In his new role, Mr Southwell will assist with the firm's leadership transition, along with elements of the firm's strategy and its professional and business development. 
He most notably oversaw the firm's merger with Moore Stephens in 2015, spurring growth to exceed more than 300 staff members and 31 partners, as well as steering the firm's operations through COVID-19.
During his tenure, Mr Southwell also established new divisions across the business, including business improvement solutions and services targeted at the motor industry, where he grew the firm's fund management to $2.8 billion, while establishing the firm's presence across the US, the UK and Japan.
"I am extremely proud to have led this firm for the last nine years, and I am so very grateful for all the support of the partners, staff and, of course, you, our clients and supporters," Mr Southwell said. 
"In consolidating all aspects of my life, both professionally and personally, I am fortunate to have many passions and opportunities before me — for which, I have decided to take the time now to look beyond familiar shores and explore."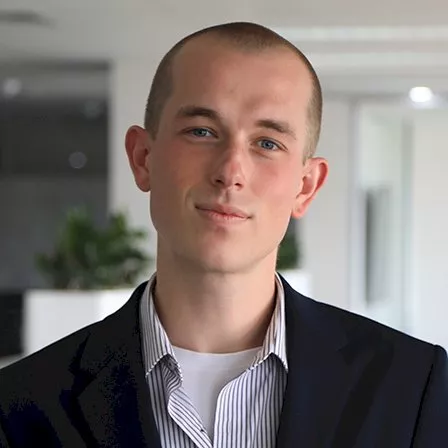 John Buckley is a journalist at Accountants Daily. 
Before joining the team in 2021, John worked at The Sydney Morning Herald. His reporting has featured in a range of outlets including The Washington Post, The Age, and The Saturday Paper.
Email John at This email address is being protected from spambots. You need JavaScript enabled to view it.