Mr Mullins has joined FTI Consulting as senior managing director in the firm's forensic and litigation consulting segment after two years as partner at McGrathNicol. He was also formerly a partner at restructuring firm Ferrier Hodgson.
With more than 20 years' forensic accounting and expert witness experience, Mr Mullins specialises in dispute advisory, financial investigations and contentious valuations. 
As well as appearing as an expert witness in various courts, he has prepared expert reports related to loss and damage, financial investigations and valuation matters in legal proceedings spanning the Federal Court, the Supreme Court of Victoria, among other foreign courts. 
He is also one of a short list of working professionals accredited by Chartered Accountants Australia and New Zealand as a specialist in both forensic accounting and business valuation. 
Mr Mullins said he's already received mounting support for his move to the firm, noting that, for now, his focus lies with contributing to bolstering the firm's growth. 
"I am pleased to join FTI Consulting's forensic and litigation consulting segment and working with Dawna and the team," he said. 
"It's an exciting time to be part of FTI Consulting in Australia, and I have been humbled and overwhelmed by the level of internal and client support since joining the firm. I look forward to contributing to our team's growth and the Australian practice's successful trajectory."
The forensic and litigation consulting segment at FTI specialises in independent dispute advice, investigative and forensic accounting services to the business and legal communities in matters spanning high-stakes litigation, arbitration, compliance investigations and regulatory scrutiny. 
Speaking on Mr Mullins' appointment, FTI Consulting's forensic and litigation consulting lead, Dawna Wright, said the appointment comes at a time of "growth" for the firm, bolstering its valuation advisory and risk and investigations teams. 
"I am delighted to welcome Wynand to the forensic and litigation consulting team," she said. "Wynand has joined us during an exciting period of growth in Australia.
"He brings a wealth of forensic accounting and expert witness experience to our Australian practice. His leadership of our dispute advisory team in Sydney will be an excellent strategic complement to our valuation advisory and risk and investigations teams."
The not-to-be-missed Accountants Daily Strategy Day will travel through Melbourne and Sydney in August to equip accounting professionals with the latest industry updates and tips for modern practice management as well as the latest cutting-edge technology, processes, strategies and trends shaping the future of accounting. Visit the website for more information: www.accountantsdaily.com.au/strategy-day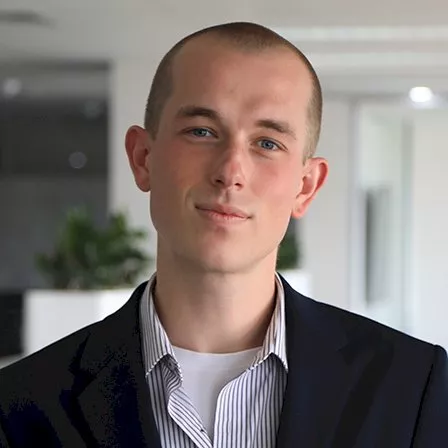 John Buckley is a journalist at Accountants Daily. 
Before joining the team in 2021, John worked at The Sydney Morning Herald. His reporting has featured in a range of outlets including The Washington Post, The Age, and The Saturday Paper.
Email John at This email address is being protected from spambots. You need JavaScript enabled to view it.