The pair will replace the incumbent Norm Draper, who is retiring from his role as CEO and chairman after 11 years.
Before joining the firm, Mr Cannan was the general manager of Pitcher Partners for eight years, before he went on to join Russell Kennedy Lawyers in 2008 as chief operating officer for 12 years.
In appointing Mr Cannan, the firm aims to differentiate itself from the big four by fostering deeper relationships with clients.
"When you're only focusing on the big end of town and taking your clients to the next football game, there is little time for genuine relationships that help people achieve their goals," Mr Cannan said. 
"Our leadership style is to offer opportunity and challenge[s] that get people — clients and team members — where they want to be while creating strong friendships that mean you're more likely to be invited to a child's christening than a corporate box.
"I'm very keen to join a brand that is well established in Australia but has a renewed push to build the brand with a young and vibrant energy."
Mr Meyn has been at PKF since the firm returned to Australia in 2014, and he played a pivotal role in its re-emergence in the market. He's held various roles at the firm since then, most notably as director of its Asia-Pacific operations.
As well as being the chairman of PKF Australia, Mr Meyn will assume the role of managing director at PKF's Sydney and Newcastle headquarters. 
"PKF is agile and easily able to respond to the market and client conditions — we proved that throughout COVID. We have a true understanding and respect for the SME market in which we operate," Mr Meyn said.
"It's time for us to enhance and leverage all that we have built, and I look forward to working with Peter to make that happen."
Speaking on Mr Draper's departure, Mr Meyn commended his achievements at the helm, signalling a smooth leadership transition. 
"Norm has built PKF in Australia to be what it is today. Under his leadership, we have achieved so much, and Peter and I are proud to be taking the reins from such a great person," Mr Meyn said.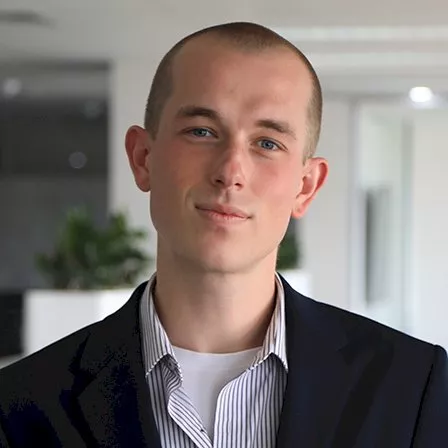 John Buckley is a journalist at Accountants Daily. 
Before joining the team in 2021, John worked at The Sydney Morning Herald. His reporting has featured in a range of outlets including The Washington Post, The Age, and The Saturday Paper.
Email John at This email address is being protected from spambots. You need JavaScript enabled to view it.