This does not mean the directors of an insolvent company are without options to save their business, especially if the company's insolvent position is detected early and remedial action is taken quickly.  
Consequences of continuing to trade while insolvent
The signs of impending insolvency can often appear obvious in retrospect, but company directors can be slow to acknowledge the onset of insolvency.
Often it is the fear of losing their business and their primary income stream (because they do not know their options) that leads directors to keep trading in the hope of turning the ship around.
However, continuing to trade when a company has become insolvent will mean the consequences are much worse when the company does inevitably fail. Avenues for saving the business become closed off and the directors may face bankruptcy due to significant personal liabilities they have incurred by continuing to trade.
Those personal liabilities can arise as a result of:
civil liability and potential criminal penalties under the

Corporations Act

for insolvent trading

personal guarantees they have given in relation to the company's debts

director penalty notices received from the ATO

failing to report the company's PAYG withholding and superannuation obligations on time
It is therefore extremely important that insolvency is detected quickly.
Checklist of insolvency indicators
Here is our list of 10 key indicators that a business may be insolvent:
ongoing losses with no plan to return the business to profitability

incomplete financial records or disorganised internal accounting procedures

BAS and superannuation lodgements overdue

creditors unpaid outside trading terms

receipt of solicitors' letters, demands, summonses, judgments or warrants

suppliers placing the company on cash-on-delivery terms

issuing of post-dated cheques or cheques being dishonoured

special payment arrangements with select creditors, including the ATO

payments to creditors of rounded sums not relating to specific invoices

overdraft limit exceeded or defaults on loan or interest payments
Where you observe a client experiencing these difficulties, a thorough assessment is needed to determine whether the company is just experiencing a short term lack of liquidity, or whether the company is indeed unable to meet its debts as and when they fall due, whether from its own trading operations or by raising external funds.
Options when a company becomes insolvent
Where a company has become insolvent for reasons other than the underlying strength of its business, for example poor financial management or a commercial dispute, there will almost always be a way to save the business from the corporate wreckage.
One option can be appointing voluntary administrators under Part 5.3A of the Corporations Act which provides a mechanism for a company to execute a deed of company arrangement (DOCA). A DOCA is a deal whereby creditors receive reduced or postponed payments in settlement of their debts. It requires the approval of a majority of creditors in value and number.
Alternatively, if it appears the business will not be able to survive the damage to goodwill and disruption caused by appointing administrators, preparatory steps can be taken to shift the business operations into a new entity, for example by sale or licence, before appointing administrators or liquidators. This must done in a transparent manner consistent with the directors' duties to the company which the administrators or liquidators are then able to scrutinise and approve.
The most important thing is that company directors recognise the signs of impending insolvency and seek advice early from appropriately qualified and experienced lawyers, accountants or insolvency practitioners.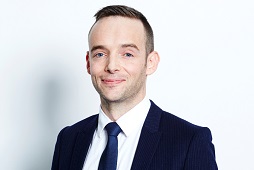 Demian Walton, Insolvency & Reconstruction Partner, Rigby Cooke Lawyers 
Are you thinking of expanding your offering into SMSFs to grow your client base? Become a pro at SMSF fundamentals and make your clients bulletproof with the SMSF Foundations course. Learn directly from Aaron Dunn from Smarter SMSF as he deep-dives into the fundamentals you need to know to successfully undertake your work as an SMSF practitioner. Earn up to 21 CPD hours! Learn more