How to choose the right practice management software for your accounting firm
Keen to unlock revenue opportunities through smarter productivity tools?
In the Wolters Kluwer 2023–24 Accounting Evolution state of the industry report, clear trends emerged. Innovative firms are harnessing software to retain their existing clients, grow their client base and improve their job profitability. In this webinar, we will share some insights from financially successful firms on their use of firm management software and how technology benefits them, alongside some key features and functions to assess when choosing practice management software.
The webcast will cover the following topics
Important features and functions of firm management software.

Key assessment criteria to consider before investing in new practice management software.

An introduction to the CCH iFirm platform, a unified suite of cloud software for practice management and compliance.

The key benefits of cloud-based practice management software, including how our Wolters Kluwer CCH iFirm customer unlocked $27,000 of billable hours per year using the software.
If you have been considering moving to a full cloud solution or simply assessing what the right practice management software may be, this webinar is for you.
Register for our latest webcast and watch on the day to ask our panellists questions to have them answered live on the day. All attendees who opt in via the registration form will receive a complimentary e-Book from Wolters Kluwer, 4 ways to get the most out of your practice management system.
Speakers
Moderator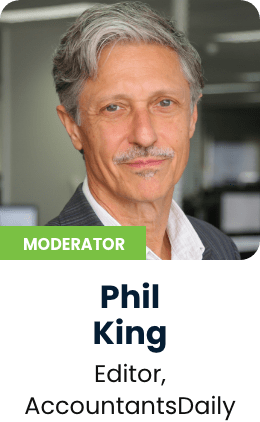 Panellist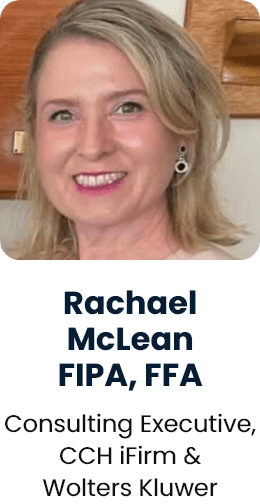 Partnered by
Panellist

Conditions for CPD points:
Members of CAANZ may claim this activity as CPD hours if personally satisfied it is professionally relevant and meets the CPD characteristics set out in Regulation CR7 for CAANZ.
CPA Australia members may record this activity in the CPD diary if the activity increased knowledge, skills or capability in relation to the member's job role or career aspiration. For further information, click here.
Members of the IPA are recommended to show their attendance at the webcast and enter it into their record of CPD activity.
Members of The Tax Institute can record this as structured CPD if it is relevant to their role.
Register now
WEBCAST Accountants Daily How to choose the right practice management software for your accounting firm
Already registered?