Tech seems very integral to your practice. Why and how do you keep it front of mind?
Technology is absolutely crucial to growing a business. You cannot grow a business in the way that we've grown ours without being at the forefront of technology. Old technology will slow you down. Also, when you have multiple service lines like in our business, you need them to talk to each other.
So having the right technology is vital for keeping different departments connected?
Absolutely, it becomes the source of truth. Without a source of truth the whole process is slowed down. Imagine you've got a financial adviser who needs some information from the accountant, who needs some information from the lawyer, who needs some information from the mortgage broker. That's a lot of contacting individual people, whereas if you've got a source of truth you can go in and see what you need to see and you can extrapolate the information without having to speak to anyone else.
Is this becoming increasingly important, with a lot of firms expanding their services or having closer relationships with other professionals?
Definitely, it just comes down to efficiency. If everyone is running around looking for information it slows everything down. So [tech integration] shuts down the possibility of work not being completed properly, or misinformation being given, or clients waiting for work to be done but it hasn't been done because someone's waiting for information from somebody else. If there is a central base, on the other hand, where the information can be retrieved, then you can imagine the efficiencies that are created from that.
You have made some significant tech upgrades throughout the life of your practice. What are some problem areas you run into that accounting principals should be aware of?
When you are trying to build a customer relationship management (CRM) system, it has to talk to multiple types of software. For example, legal has software called LEAP, then we've got AdviserLogic for the financial advisers, then we've got MYOB and so forth. You are trying to get multiple proprietary-owned bits of software to talk to one CRM, so it requires a huge amount of time to set up. If I had my time again, instead of trying to eat the elephant in one mouthful we'd eat it in small chunks and build the CRM as an ongoing thing, instead of trying to build the one CRM all at once. That's going to suck up all the information and become a source of truth immediately. We would probably do it in stages instead – more evolution that revolution. While we are almost there, it has been a painful process, so in hindsight we'd do it in sections.
Do you have any advice for other firms building their own CRMs?
As I said, do it in sections, seek advice, speak to other firms who've done that. There are so many firms that have built their own CRM and spent huge amounts of money – they've all made mistakes along the way. They might have a great product now, but I can guarantee they've made mistakes.
Smaller accounting firms should also think about whether they need to build their own CRM. There are some Microsoft products out there and Outlook can also double up as a good CRM. If you are a small business you probably don't need to go and build your own CRM. There are off-the-shelf products that you could use that will easily suffice. However, where you've got a growing team like ours with around 55 staff and growing, off-the-shelf products don't cut it because you've got multiple disciplines and multiple service lines like legal, property, accounting and advisory. An off-the-shelf product just can't cut it for those types of businesses.
Were there any other challenges you found with upgrading the technology?
It often depends on the size of the firm. A firm of our size really needs collaboration; you have to form a team. You need to have someone from every division who is IT-savvy and who wants to contribute and they need to meet on a regular basis to work through the issues so that it's a collaborative approach. Everyone has some sort of ownership of the process.
Cost barriers are a significant reason why many accounting firms, in particular, resist tech updates. How can you justify an upgrade from a cost perspective?
Again look at what's available off the shelf first. Often, I think, people go and speak to someone who's done it themselves and they've spent huge amounts of money doing it and they think that they must do that too, whereas you've got to look at all options first. Cost is very, very important, especially with small business, and if you can get something off the shelf, then you definitely do that. But having said that, technology is always going to evolve quicker than anything else in our lives.
I mean, a phone is obsolete in months, not years. A computer is obsolete in almost weeks. So if you're sitting back and you're using software that is five years old, well then you may as well be driving a horse and buggy, because that's how old it is.
It comes down to the needs of the business: if you're a small business operator – a one- or two-man band – and you've got $500,000 to $600,000 in fees, you're not going to need this big CRM, you're just not. However, if you're a growing firm or you are bringing in another firm, then you have to start looking at the technology and how that is going to help your business, and not hinder it. You've got to do a bit of crystal-balling here; it's 'Where is my firm going to be in five years' time?'.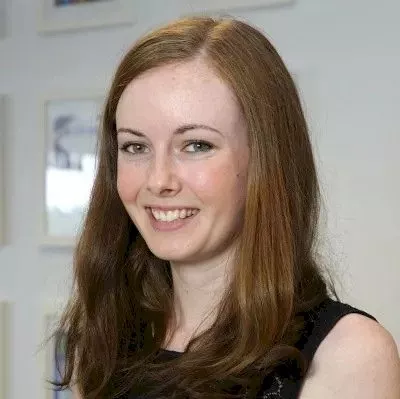 Miranda Brownlee is the deputy editor of SMSF Adviser, which is the leading source of news, strategy and educational content for professionals working in the SMSF sector.
Since joining the team in 2014, Miranda has been responsible for breaking some of the biggest superannuation stories in Australia and has reported extensively on technical strategy and legislative updates. Miranda has also directed SMSF Adviser's print publication for several years.
Miranda also has broad business and financial services reporting experience, having written for titles including Investor Daily, ifa and Accountants Daily.