As an Australian I feel proud that we – and our friends in New Zealand – have led the accounting cloud journey over the past 10 years. However, I know the next step change may come from elsewhere. And what's happening in the US is especially intriguing.
After my Accountants Daily Insights piece in January, The billion-dollar opportunity in accounting, on a new model of scaled-tech accounting firm, I was eager to get the US perspective on its accounting trends and work out whether these tech firms are the next frontier or another Thanos in the making.
I was fortunate enough to speak with Blake Oliver, founder of Earmark CPE and co-host of the Cloud Accounting podcast. He had plenty to say about why the US has failed to keep up, but he's bullish on where it's headed.
Where are US accountants on their journey to the cloud?
As someone who hasn't used a wallet for more than five years (everything is in my phone), I have always been sceptical of people who say the US remains reliant on paper cheques. This is the home of Silicon Valley, after all.
Blake elaborates for me: "The paper cheque stat is a good one, because it sort of indicates where we are technology-wise. About 50 per cent of payments are still paper cheques."
He says internet speeds are also a problem: "We don't have broadband everywhere in the country. And that's a barrier to adoption that people forget about."
This goes some way to explaining why US firms have struggled to keep up with the cloud adoption curve. Blake believes they are still about five to 10 years behind the average firm here, with only "5-10 per cent of US firms at Australian and New Zealand standards when it comes to cloud adoption".
Context is important. The US is a huge market – just 10 per cent of it is equivalent to Australia and New Zealand combined.
Nevertheless, the fact it is so far behind on cloud adoption still feels staggering. With all of the innovation that comes from the US, surely it is only a matter of time before we see its accounting market take leaps and bounds.
What is the next step for US accounting firms?
Although a long way behind at the moment, Blake is bullish on where the US is heading: "The thing about America is that when we catch on, we go big. And when we move, we move. It'll happen."
And in some ways, it already has. Or at least the first few experiments are underway.
There are a number of US "start-up" accounting firms with extreme valuations (see The billion-dollar opportunity in accounting). It's still an unproven model, but I (and many others) are watching with interest.
Blake is closer to the action and isn't expecting venture capitalists to see returns on their money anytime soon. He is very sceptical of companies such as Pilot and Bench, and says ScaleFactor played in this space not long ago, and failed.
And although not all the numbers are public, he believes if you look at the few that emerge Pilot has never had more than 1,000 customers: "They are valued as one of the top accounting firms in the US and they have 1,000 clients. It's just absurd."
Blake is confident that "they've got this sheen of technology they've sold to their VCs" – something similar to that used by many cloud accounting firms.
Then they add a bit of spin, such as: "We're going to use artificial intelligence and machine learning to automate this mundane process".
But he says: "If you pull up the curtain there's really nothing there. They might be a tech-savvy accounting firm, but they are still an accounting firm. There's no secret sauce."
Which leaves a question: If these Jeff Bezos-backed firms aren't revolutionising the market the way they claim to be, are they the next frontier or is something less dazzling about to change the game?
So what is around the corner?
The problem with the tech firms is that they all "do a really terrible job of the client services, and that's where they fail".
However, as Blake says – and as we all know – "there are a zillion accounting firms that are also providing a really terrible client experience. So there's a lot of opportunity to replace them".
That means there is still massive potential in this tech-firm space, although maybe not the hockey stick type-growth needed to justify the valuations.
Says Blake: "Pilot and other tech firms could grow 20-50 per cent annually – that's a very high rate of growth for a professional services firm. They're just never going to do the double, double, triple, triple that you need to do to be a tech company.
"If they had something game-changing, they would be growing faster. But the reality is, most of these companies are faking it until they make it."
One of the models – a personal favourite – is from Botkeeper. It has pivoted from playing in the "Pilot space" (trying to be a tech accounting firm), to focusing on servicing accountants.
Blake adds: "They seem to be the first to realise that (Pilot) model won't provide the start-up type growth they're after … they realised they don't want to be an accounting firm.
"You cannot automate, with artificial intelligence, the client relationship."
So rather than take those relationships, Botkeeper has decided to work alongside us. Noble idea, don't you think?
Its approach is basically: "Give us all of your accounting and bookkeeping work, we'll do all that in the backend, and you be the adviser."
This could be a genius pivot, if they can execute it.
This is especially relevant for Aussie and Kiwi accountants who have already moved a lot of this work offshore. Low labour costs were previously the answer, but if software can do this job, I don't see a whole lot of push-back. It's a much smaller bridge to cross now.
Conclusion
The bulk of traditional US accounting firms is still in catch-up mode, struggling to commit to the cloud, with a number of barriers to adoption that we haven't had to deal with down under.
But on the flip side, the US tech sector may be about to make up that lost ground.
We are still waiting on a truly game-changing piece of tech that will finally enable us to automate the boring stuff. But with hundreds of millions of dollars being invested into this space, we should expect change soon. Watch closely!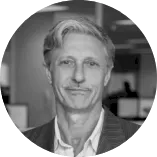 Philip King is editor of Accountants Daily and SMSF Adviser, the leading sources of news, insight, and educational content for professionals in the accounting and SMSF sectors.
Philip joined the titles in March 2022 and brings extensive experience from a variety of roles at The Australian national broadsheet daily, most recently as motoring editor. His background also takes in spells on diverse consumer and trade magazines.
You can email Philip on: This email address is being protected from spambots. You need JavaScript enabled to view it.