Accountants Daily's recent webcast on technology fatigue, partnered by Dext, highlighted the importance of firms ensuring they have the most appropriate digital tools in place – and how to measure this most effectively.
Viewers heard key insights from three expert speakers: Nattika Munro, senior practice solutions expert at Dext; Shaye Thyer, head of accounting at Intuit; and, Amanda Gascoigne, accounting practice coach at The Balanced Firm.
During the discussion, the trio shared what they see the best firms are doing in respect to their technology take-up.
For Ms Thyer, it comes back to firms that have a key understanding of what problem or issue they're trying to solve with the introduction of a new app.
"The very first thing that I would be championing is integration," she said.
"The most important thing to be thinking about is, are we leveraging a platform that has a really good, solid, flexible API? Do we have really robust connections between the tools that we want to use that allow us to access best of breed capability in the tools, but also achieve that, or not exacerbate any issues we might have with disparate data or anything like that?
"I think it's really important from a team perspective to bring them along on the journey. Sometimes we see tech change championed from within the team. Sometimes it's, for want of a better phrase, top down. But particularly if it's top down, I think it's really, really important to always be carving out the WIIFM. So, what's in it for me? If you were in the shoes of your team members, what do they care about? Why do they care about a new piece of tech? What about it is going to make their day better, easier, or whatever? What about it is going to help them be more impactful with their clients?
"Spend the time to unpack that. We talk a lot about new generation of team members being digital natives, but I think what comes along with that is perhaps a glossing over of basic change management activities that are really critical. We're still all humans, whether we're digital natives or not, and it is the right thing to do to bring everyone along on the journey and to at least give them the opportunity to understand what's before them and the opportunity to contribute to what that looks like."
Ms Gascoigne echoed a similar sentiment, noting that the best firms take a consistent approach to managing their tech stack.
"Identifying the tech stack is actually thinking about what is this problem they're wanting to solve, what's not working, and sometimes just getting a piece of technology and putting it over a system or a process that's inefficient, that may not work as well," she said.
"We actually really need to often get to the bottom of what the problems are, because just by virtue of putting a piece of technology over it may not actually be the answer. It may not achieve everything it wants to."
For Ms Munro, the best firms are creating a safety net in their introduction of new apps and at the same time, know how to identify whether they're working or whether they're not working for the purpose they're aimed towards.
"The best firms for me would be those that are creating a psychological safety net for testing out their apps and kind of really pushing their apps as far as they can take them as well. They're the ones that have got a plan. They're prepared to fail, if need be, or they know when to at least pull that plan if something's not going as they [had liked] in the initial stages of that implementation, perhaps," she said.
"Those that are successful [are not] necessarily the big firms. We are talking about some of the little ones that are innovators. They're on the forefront of the technology, but they have a really good plan in place. They have a really good psychological safety net for failure, so they're okay if things don't work out, but they're also then planning to stretch those apps as far as they can take them."
To view the full webcast featuring key insight from Ms Munro, Ms Gascoigne and Ms Thyer, click here.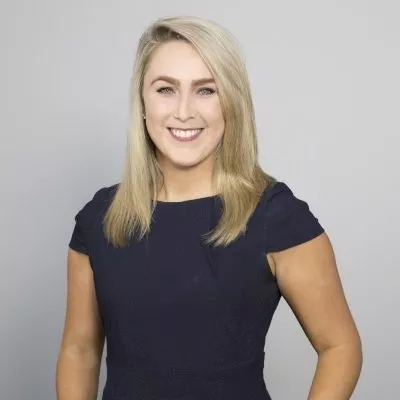 Emma Ryan is the deputy head of content at Momentum Media and editor of the company's legal publication, Lawyers Weekly.
Emma has worked for Momentum Media since 2015 and has been responsible for breaking some of the biggest stories in corporate Australia. In addition, she has produced exclusive multimedia and event content related to the company's respective brands and audiences.
A journalist by training, Emma has spent her career connecting with key industry stakeholders across a variety of platforms, including online, podcast and radio. She graduated from Charles Sturt University with a Bachelor of Communications (Journalism).