Last week, Intuit launched QuickBooks Live in the US, offering the ability for a small business to link up with an independent bookkeeper certified by Intuit for assistance with basic bookkeeping work.
Intuit has yet to commit to a launch date in the Australian market, but has hinted towards a rollout in six to nine months' time.
Speaking to Accountants Daily, Intuit senior vice-president and US country manager Rich Preece said the new service will be pedalled towards small businesses who have indicated that they are not ready for an accounting professional but are seeking basic bookkeeping work, a market he believes numbers around 40 per cent of its customers.
These business owners will then be connected to an Intuit-certified bookkeeper, who will be paid by Intuit for the time they spend on the platform.
"When we started testing it [in the US], we got quite a polarising reaction from accounting professionals and bookkeepers and the reason was because we didn't do a good job ahead of time of explaining to the industry and the profession what we were doing. And it looked as if we were competing against them," Mr Preece said.
"We explain this isn't Intuit competing against any bookkeeper, this is Intuit providing those same bookkeepers just more opportunity to work with small businesses; we're not doing any of this, we are simply providing the opportunity for people that already work with us to connect with a greater group of small businesses.
"It's a flexible platform, [the bookkeepers] work flexible hours, they work from home, we ship them the equipment, we ship them a laptop, we ship them a headset, we train them, we certify them and they essentially join the platform to assist these small businesses, as and when they see fit."
With QuickBooks Live launching for $400 in the US, Mr Preece is adamant that the service will not be artificially priced to undercut the local bookkeeping market in Australia.
As the software provider looks to conduct research on the local market and its pricing over the next two months, Mr Preece believes that over time there will be additional price points to cater for different workload demands from business owners.
"Now many bookkeepers we know charge less than $400 a month, so I don't think at this point there would be any genuine reason to say that we are trying to sort of artificially reduce the price. If anything, I think we are on the relatively higher end of average," Mr Preece said.
"Clearly, our intent is not to artificially change the pricing of bookkeeping because this is just about price and value, and it's just about those that feel they want the help at this point from QuickBooks because they're not quite ready to go to a fully fledged accounting professional."
Who owns the client?
Mr Preece said that while the accounting software provider will provide the platform for bookkeepers to connect with clients, bookkeepers will not own the client outright.
"I know that the answer that they want to hear is that they own the client, but that is in fact not the answer, which is why it can be slightly contentious," Mr Preece said.
"The purpose of QuickBooks Live is acknowledging that these are small businesses that have deliberately said to us that they are not ready to go to that platform to find their accountant.
"Now imagine five minutes later they're hitting that on-demand button they're saying, 'Hey, I have a couple of questions'. Now someone pops up on their screen and says, 'Hi, I'm Rich, I'm with QuickBooks Live. I'm happy to help you today. I understand your industry, let's get into it.' Imagine if five minutes into that I said, 'Actually, I have my own practice and so after this call is done, I'd be more than happy to help you with your payroll, or with any of your other needs'.
"The problem with that would be it would directly violate the thing that the small business had said to us, moments earlier when signing up for the service.
"So for those pro advisers who participate on this platform to earn extra money, it is a wonderful opportunity to increase revenue, but it is not an opportunity to increase their client base."
This email address is being protected from spambots. You need JavaScript enabled to view it.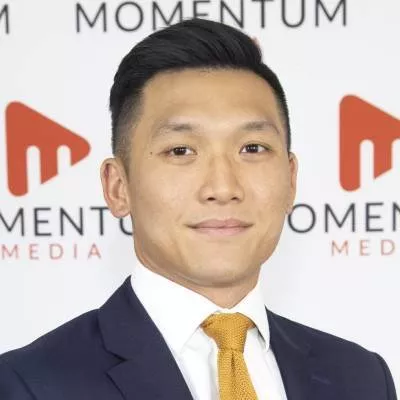 Jotham Lian is the editor of Accountants Daily, the leading source of breaking news, analysis and insight for Australian accounting professionals.

Before joining the team in 2017, Jotham wrote for a range of national mastheads including the Sydney Morning Herald, and Channel NewsAsia.

You can email Jotham at: This email address is being protected from spambots. You need JavaScript enabled to view it.