PwC digital innovation global lead Scott McLiver believes access to better data can provide accountants with key insights into a client's business, including the prediction of cash flow and performance, while delivering better efficiencies within the practice.
"When I think about data, there is a mix between the big data we hear all the time, which are big data sets that give promise of big early indicators like economic trends, and the really important data that businesses can get within their own ecosystems and general ledgers, and that's where I think these API-driven accounting ecosystems are being incredibly powerful," Mr McLiver said at QuickBooks Connect 2019.
While the adoption rate of cloud accounting and accounting ecosystems in Australia and New Zealand is "phenomenal" according to Mr McLiver, there is a hurdle that advisers need to navigate when getting clients to adopt new systems to access the data.
"When business are looking to adopt some of these new cloud systems, they are resistant to change because they want a silver bullet, they want the perfect system and the perfect app, but as long as you can take a big step forward and not sacrifice a fundamental deal-breaker and move your business from 50 per cent efficiency to 80 per cent and acknowledging that 20 per cent can come later," he said.
"You're never going to find the silver bullet, but don't sacrifice that big step forward just because there isn't a perfect system out there that solves every single problem for your business.
"You can then make some real steps forward with data quality which is all to drive decision-making — quicker and faster decisions."
Base camp apps
Mr McLiver believes there are a number of key apps that every accountant should be looking to introduce to clients' businesses that can deliver some fundamental data.
"We certainly have this concept of 'base camp'. Whilst you have very specific industry applications that can help, there is some real core stuff around your general ledger, your payables processing, your debtors collection, and that's what we call 'base camp' — the three or five apps that no matter what industry you've got to have nailed before you move on to more ambitious apps which are more client-facing for what you do," he said.
Likewise, AS Partners director Sam Rotberg believes accountants need to familiarise themselves with a select number of apps to deliver their expertise to clients.
"There are so many apps out there and you're not going to know them all, so pick a few that you think are going to be suited to your client base and learn them well," Mr Rotberg said.
"You can't be all things to all people, and if you try to do that, you'll know nothing."
This email address is being protected from spambots. You need JavaScript enabled to view it.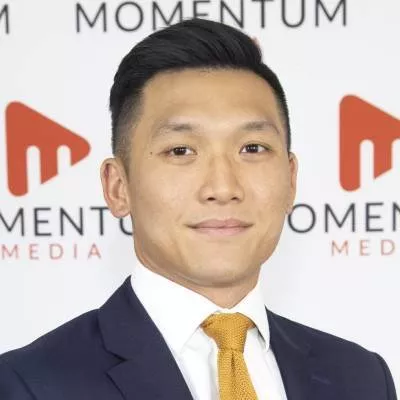 Jotham Lian is the editor of Accountants Daily, the leading source of breaking news, analysis and insight for Australian accounting professionals.

Before joining the team in 2017, Jotham wrote for a range of national mastheads including the Sydney Morning Herald, and Channel NewsAsia.

You can email Jotham at: This email address is being protected from spambots. You need JavaScript enabled to view it.