Speaking on the ATO's Tax professionals conversations webcast, assistant commissioner Colin Walker said the transition to PLS has been smooth and that previous key deadlines over the past month had given the Tax Office confidence that the systems would run well during tax time 2018.
"On 15 May we passed through 250,000 returns which was an enormous amount on one day and the system held up extremely well and we're very pleased about that," said Mr Walker.
"On 5 June, 125,000 returns [were processed] and no hiccups, no problems there at all.
"The digital service providers have been amazing, worked with us so closely and so well to get to a point where we are confident now that tax time 2018 is going to be fantastic and will work well."
However, Mr Walker noted that practitioners moving over to PLS from ELS for the first time would likely experience "a few hiccups" in lodging their first returns.
"It won't be easy because two-way communication is something that doesn't go well when you are used to being able to put almost anything in and get accepted and the ATO fixes it," said Mr Walker.
"Don't get frustrated — it's a good system, it works well, those agents who have put the real time and effort into using it are finding it to be very valuable and that is the future of your systems. Don't worry about it, just keep trying, and keep working."
Online services platform
The ATO was also quick to spruik some additional functionality into its new online services platform, but has remained mum over when it will be rolled out for public testing.
The new digital service has been undergoing beta testing since 12 December 2017 but has largely been kept private to a group of approximately 100 tax agents so far.
According to ATO experience director for tax and BAS agents, Sylvia Gallagher, the new service will allow practitioners to view their clients' accounts in one space, visibility of their superannuation accounts, visibility of payments plans in place, and a list of previous tax returns, regardless of whether they were clients at the time or not.
"We understand how valuable portals are for agents and we don't want to take something away and replace it with something that doesn't work. We don't want to just replace the old portals with something in a certain time frame, we want to make sure we've got it right, we want to make sure we're working with agents and that we can give them something that they need," said Ms Gallagher.
"We'd love to give time frames and we'd love to say it's going to happen at this date but we've learnt from PLS that actually we need it to work and we need to make sure we're testing with agents and we're working with agents to make sure that you're happy with it and it works for you.
"The intention isn't to build a brand new amazing system, the intention is really just to modernise the system that we currently have."
This email address is being protected from spambots. You need JavaScript enabled to view it.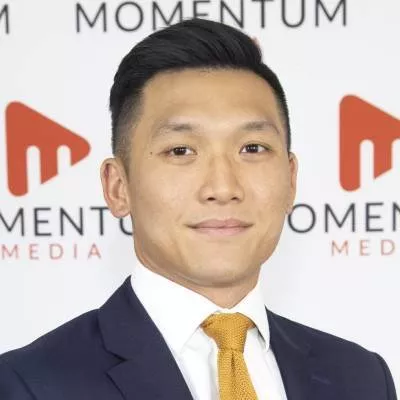 Jotham Lian is the editor of Accountants Daily, the leading source of breaking news, analysis and insight for Australian accounting professionals.

Before joining the team in 2017, Jotham wrote for a range of national mastheads including the Sydney Morning Herald, and Channel NewsAsia.

You can email Jotham at: This email address is being protected from spambots. You need JavaScript enabled to view it.